Opening avenues for
cross-border fish
trade in Africa
Reformed pan-Africa policies and one-stop border posts enable fish traders and processors to conduct easier and more equitable cross-border trade
Intra-regional fish trade in Africa is constrained by inadequate market and trade infrastructure, and deficient policy and institutional frameworks. These have led to high transport costs, complex trade rules and inadequate market information, all of which have prevented Africans, especially women, from optimizing the social and economic benefits available from fish trade.
Take the case of the Pencuum-Senegal Women Fish Mongers Association (PSWFMA). Each month, the women process about 10 metric tons of fish from which they supply the local market. But to penetrate the lucrative markets in neighboring countries, the women face many hurdles. WorldFish studies have shown that only six percent of the fish make it across Senegalese national borders.
As part of the European Commission-funded FishTrade for a Better Future project, WorldFish research is deepening understanding of the challenges that traders face in cross-border trade, identifying potential opportunities and making recommendations that inform national and regional food trade policies. FishTrade focuses on four fish trade corridors in sub-Saharan Africa, covering 21 countries.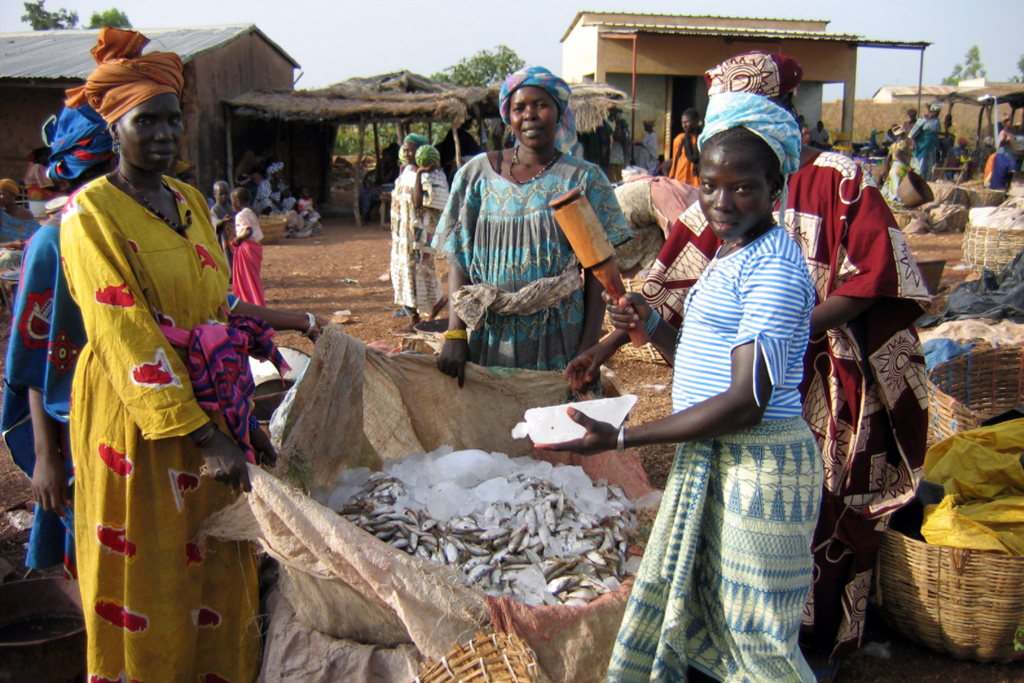 In 2016, the project supported the PSWFMA to move processed fish in a trade caravan from Dakar, Senegal to Bamako, in Mali—a distance of some 1300 km that takes about 26 hours by road. Along the road are numerous checkpoints, ranging from a few minutes delay for a routine inspection to an hour for a thorough stop and search.
"We have to plead and explain to the authorities that we are carrying fish, a perishable commodity," said Aisatou, one of the traders on the trip. "I wish there was a way for the authorities to grant easy passage along the way to fish traders so that we minimize these stops and move our product faster across the border."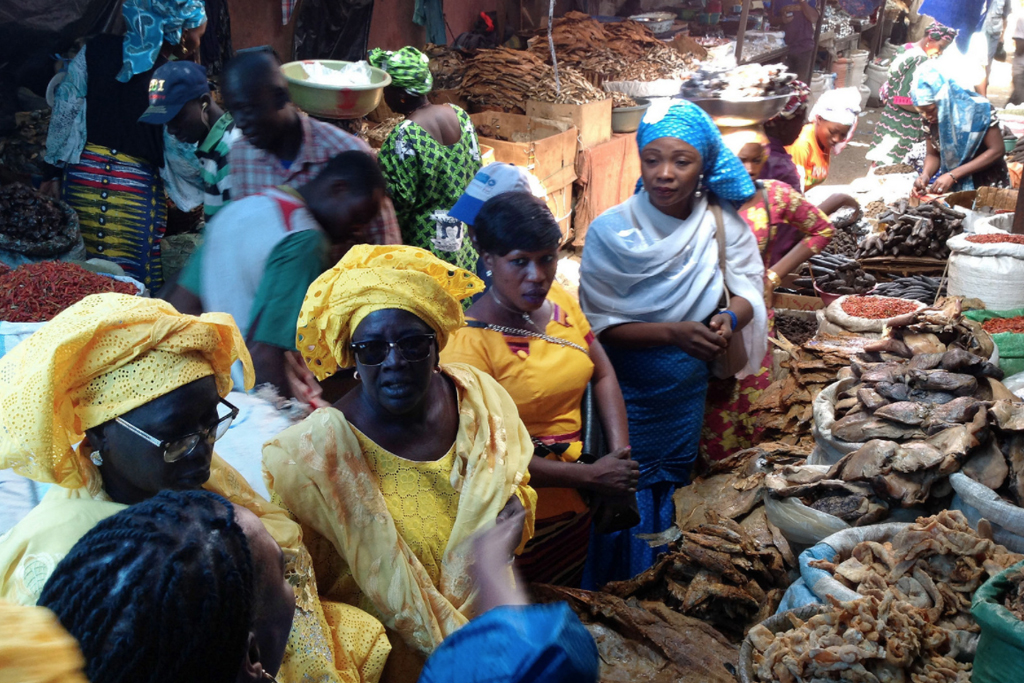 In 2014, the second Conference of African Ministers of Fisheries and Aquaculture endorsed the African Union Policy Framework and Reform Strategy for Fisheries and Aquaculture in Africa, which prioritizes fish trade and aims to promote responsible and equitable fish trade and marketing. During the same year, the African Union Heads of State made the Malabo Declaration to triple intra-regional agricultural trade by 2025.
Spurred by these commitments, the FishTrade project, led by WorldFish in partnership with the African Union Inter-Africa Bureau for Animal Resources (AU-IBAR) and the NEPAD Planning and Coordinating Agency (NPCA), is supporting African Union member states to improve intra-regional fish trade to achieve the Malabo Commitment.
To support these African commitments, FishTrade works to strengthen the trade capacities of private sector associations, in particular women fish processors and traders and small- and medium-scale entrepreneurs, to enable them to make better use of expanding intra-regional fish trade opportunities.
Supporting the concept of one-stop border posts (OSBPs), which have been developed by regional economic communities to simplify the process of exiting one country and entering another for fish traders, will remove a major obstacle. The OSBPs were developed to facilitate cross-border trade but have thus far not focused on the trade in fish.

In this WorldFish podcast, we are joined by project leader Sloans Chimatiro calling from Malawi to explain how the FishTrade project aims to strengthen the continent's great potential for increased trade in fish.
In 2016, FishTrade supported a pilot for an OSBP for fish trade at Busia, straddling Kenya and Uganda. Busia has operated as an OSBP since 2016, but it only catered for crop and livestock commodities, as well manufactured commodities.
Charles Achieng of the Cross-Border Traders' Association at Busia said that with FishTrade's support members of his 400-strong association would now be able to avoid the bureaucracy, the double inspection and taxation and lengthy procedures that have been undermining fair and speedy trade across the border.
"Traders have been using undesignated routes to cross between Kenya and Uganda for a long time. But the informal routes are not always safe, they take longer through rough terrain and the fish is not inspected by health officers, which is not good for business and not good for the ultimate consumer," explains Achieng.

"That's why this program of shortening and simplifying border procedures is an excellent initiative."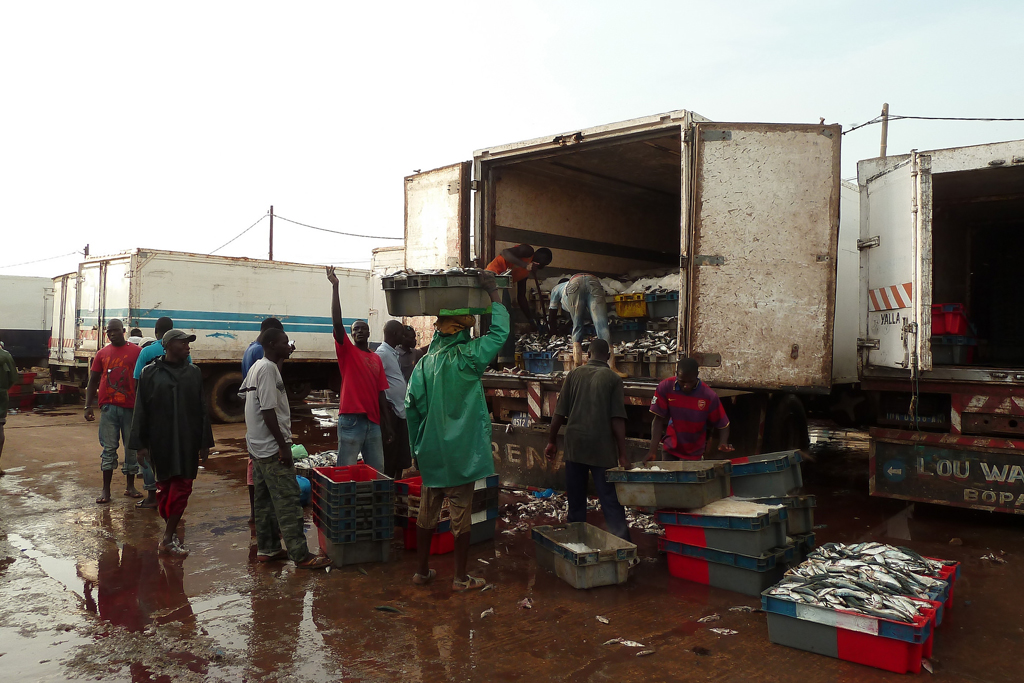 In addressing some of the challenges at the Busia border post, which include lack of information and appreciation of the need for harmonized standards at the border, the FishTrade project has also undertaken a public campaign, through community radio, to raise awareness about import and export requirements, especially for the traders.
Through these activities, the FishTrade project aims to generate information that facilitates policy reforms, influences implementation of appropriate policies and supports institutional strengthening to improve food and nutritional security and reduce poverty in sub-Saharan Africa.
Project
FishTrade for a Better Future

Donor:
European Commission (EC)
Partners:
African Union Inter-Africa Bureau for Animal Resources (AU-IBAR)
New Partnership for Africa's Development (NEPAD) Planning and Coordinating Agency (NPCA)
Related sustainable development goals
Tags
Africa
,
Asia
,
West Africa
,
fish trade
,
gender
,
livelihoods
,
genetics
,
tilapia
,
breeding
,
value chains
,
sub Saharan Africa
,
FISH CRP
Impacts
2900
women fish processors and traders across Africa with increased capacities for cross-border trade
6
policies influenced by WorldFish data [Uganda, South Africa, Malawi, Zambia, Guinea, and the Fisheries Committee for West-Central Gulf of Guinea (the Regional Fisheries Body)]
Photo credits - WorldFish. Published on 20 April 2017.