2019 Highlights
Exploring partnerships and investments
for future fish products

Research companies with an eye on the value of aquatic foods are already beginning to work on plant-based and lab-grown "synthetic" fish and shrimp meat. How will these new products contribute to food system transformation, and influence the millions of producers, processors, and others in the developing world who depend on aquatic foods for their livelihoods? That key question is part of a new Memorandum of Understanding between WorldFish and the International Food Policy Research Institute (IFPRI).
WorldFish needs to ensure aquatic foods are part of the sustainable food systems of the future, and that developing countries play a big part. Collaboration with IFPRI on the policy environment for aquatic foods will help us do that.
A three-way agreement signed by WorldFish, the International Rice Research Institute (IRRI) and the International Water Management Institute (IWMI) will help to ensure a transformation of rice-based landscapes and food systems in Southeast Asia.
The partnership is a recognition of the major food system benefits for more integrated approaches involved in rice, fish and water. The development of rice monoculture in policy and practice has led to neglect of the importance of aquatic foods in the livelihoods and health of people. Too often, as recently seen in Myanmar, irrigation and other development for rice actually damages aquatic resources that are a vitally important aquatic sources of nutrition and income, undermining the goal of sustainability of the food system.
This five-year agreement focuses on sustainable intensification and management of rice-fish systems.
Both agreements support the tighter collaboration among CGIAR Research Centers that will be a key feature of the One CGIAR reforms.
The World Seafood Congress, the first in Asia, offered WorldFish Director General Gareth Johnstone an opportunity to share our research and vision with private-sector industry leaders. Focusing on the central importance of SDG14: Life Below Water—and how it contributes to several other SDGs, Johnstone's keynote speech outlined the transformations that would be required, for example, from production to sustainability and from quantity to quality.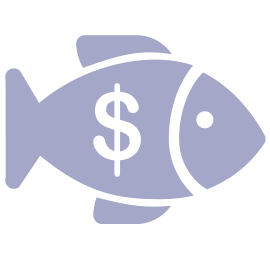 Agriculture contributes to climate change while the production of aquatic foods is both less susceptible to climate change and emits lower levels of greenhouse gases.
WorldFish took part in several other panels and events at the congress.
A generous grant by the Bill and Melinda Gates Foundation helped kick off our mid-term review process to refresh our current research strategy, and to conduct an organizational assessment through a series of reflection and learning exercises with external and internal stakeholders.
We partnered with Dalberg, a strategy and policy advisory firm specializing in global development, to develop value propositions for three critical areas that will inform the strategic direction of WorldFish and shape our research work on aquatic food systems in the upcoming decade.
These value propositions focus on:
The development of a new global research program on aquatic foods to ensure that they contribute to the sustainable development agenda. A coalition of like-minded public and private sector partners will help us generate and mobilize the research evidence and appropriate investments needed to ensure fish and aquatic foods are part of the global call to action for a food systems transformation.
The development of an impact-driven private sector engagement strategy to help scale key WorldFish innovations stemming from our genetic improvement program on tilapia and carp, two of the most important cultured finfish species worldwide.
The creation of public-private partnerships to establish a Fish for Africa Innovation Hub. The vision is to position fish firmly at the heart of discourse, policy and practice to transform African food systems for healthier diets, improved livelihoods and shared prosperity.
We also partnered with ReD Associates, an innovation and strategy consulting firm, to examine and identify opportunities to strengthen organizational effectiveness in the way we work. Changes to the way we mobilize talent, partnerships, resources, digital transformation, communications and our institutional culture of learning and innovation will help us to remain a world-class research organization that is fit for purpose in the 21st century.
The results of these two processes are shaping the refreshed vision and mission of WorldFish, which focuses on building a new global research program and partnerships. We need to ensure that fish and aquatic foods are an integral part of the CGIAR mission and of the global agricultural research agenda, an essential element in the global food systems transformation for healthy people and planet.
In June 2019, WorldFish convened a two-day forum in Egypt with potential partners and investors toexplore ideas and insights for building a shared vision for a regional Fish for Africa Innovation Hub. The goal is to leverage scientific evidence and cutting-edge innovations to shape and support transformational change in aquaculture and fish value chains in Africa.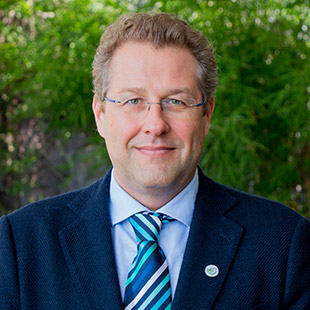 Dr. Gareth Johnstone described the Hub as "an idea whose time has come to help realize the unfulfilled promise of the world's largest-growing food production sector for Africa, especially for women and youth."
The Hub will build on WorldFish's rich experience and wide network of public and private sector partners in Africa and on the 20-year history of the WorldFish Africa Aquaculture Research and Training Center (AARTC) in Abbassa, Egypt.
At the Forum, Baba Yusuf Abubakar, Chair of WorldFish's Board of Trustees, explained that the Hub would "catalyze a vibrant private sector with innovative fish-based enterprises and business associations."
The goal of the Fish for Africa Innovation Hub is to help accelerate country, regional and continental efforts
to meet the SDGs by 2030. It will offer much-needed collaborative space, scientific tools, research skills and world-class knowledge along with the latest innovations to use fish to help turn Africa's rapid urbanization, technology adoption and entrepreneurship into inclusive wealth, opportunities and shared prosperity, particularly for women and young people.
Our portfolio of partners has continued to grow, with 98 new partners added in 2019. The 248 partners we worked with in the year include private sector actors, national agricultural research systems, governments and non-governmental organizations and many others. And, of course, we work closely with all other CGIAR Research Centers.