A warm welcome to the 2022 WorldFish Annual Report!
The year 2022 was a pivotal one for WorldFish—a year of transformation and renewed vigor. In the face of mounting challenges, including climate crises, economic uncertainties, and the continued exploitation of natural resources to meet the increasing demand for aquatic foods, WorldFish doubled up on its mission to create an inclusive world where safe, nutritious, and sustainable aquatic foods are accessible to all.
In this report, we share seven stories of change, evidencing shared prosperity can be attained for millions through sustainable fisheries and aquaculture.
Collaboration lies at the heart of our work. Working with as many as 425 diverse partnerships, we co-developed country-responsive solutions pivotal to driving sustainable and scalable impact. Together with multi-sectoral stakeholders, we have implemented projects that empower communities, ensuring the equitable distribution of benefits and the protection of vulnerable ecosystems.
We are delighted to share that in 2022, our projects in countries helped integrate aquatic foods as part of everyday diets of close to 600,000 beneficiaries, about half of them being women and children. Some 460,000 households adopted improved fish breeds and/or fisheries management practices, increasing their resilience to climate change.
Further, we worked with countries to develop and disseminate digital innovations that enhance the productivity, profitability, and sustainability of aquatic food systems. These innovations are transforming how information is collected and utilized to inform policy and improve human well-being and environmental sustainability.
We invite you to dive into this gradual but steady transformation of food, land, and water systems with aquatic foods at their core through stories of fishers, farmers, and coastal communities curated in this report.
We owe deep gratitude to our donors, partners, and the staff of WorldFish without whom none of these achievements would have been possible.
As we chart our course ahead, WorldFish is confident in the power of collaboration and scientific innovation. To this end, we venture into underpinning our efforts with South-South collaboration with countries leading the way to unlock their potential for sustainable, equitable aquatic food systems that benefit all – the people and the planet.
We look forward to continued partnerships and new partners to join us in this new exciting direction to accelerate aquatic foods research and implementation, critical to food and nutrition security and the 2030 Sustainable Development Goals.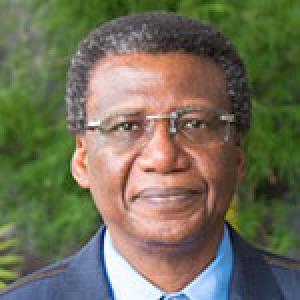 Baba Yusuf Abubakar
Chair of the Board of Trustees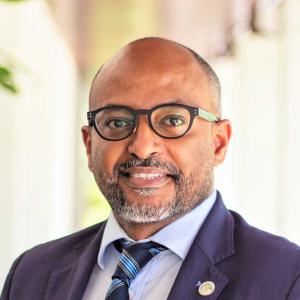 Essam Yassin Mohammed
Director General WorldFish
CGIAR Senior Director of Aquatic Food Systems
Read More
Global public goods for sustainable aquatic food systems produced
46

innovations in aquatic food systems
400

publications

published
Improved nutrition and food security
590234

people receiving adequate nutrition with aquatic foods integrated in their diets
~50 percent

beneficiaries consuming adequate aquatic foods in their daily diets who are women and children
Greenhouse gas emissions reduced in food systems
356,157 metric tons

metric tons

of fish, seaweed, and other aquatic foods produced in project countries with improved technologies and practices, enabling lower greenhouse gas emissions and greater water and nutrient use efficiency
Capacity of value chain actors strengthened
196,936

actors upskilled including small-scale fishers, farmers, extension, suppliers, students, and community workers
34

percent

trainees who were women who applied their skills and knowledge to improve their household and community's food and nutrition security, and incomes
Improved livelihoods and resilience
313,584

small-scale farmers and fisher households that improved their incomes through sustainably increased production of aquatic foods
462,245

households that have adopted improved fish breeds and/or fisheries management practices, increasing their resilience to climate change
Environmental health and biodiversity improved
>

326,797

hectares

restored ecosystems through the wider adoption of more productive and equitable management of natural resources
The government is committed to promote and support PPP (public-private partnership) model hatcheries introduced by WorldFish, and to maintain and expand these to other areas of the country.
Taur Matan Ruak
Honorable Prime Minister, Timor-Leste
A tour of impacts and scaling opportunities in aquatic food systems— an outcome of WorldFish's partnerships with countries and local institutions and communities
I am pleased with the IBEMs project led by WorldFish. There are clear results of increased availability and accessibility of quality seed and feed, which I believe will improve household nutrition. We will see to it that the lessons learnt here are upscaled in other provinces.
Dr. Anna Songolo
Permanent Secretary, Ministry of Fisheries and Livestock, Zambia


6
publications
with Altmetric Attention Score above 100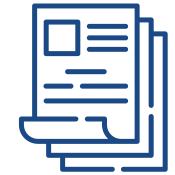 66
peer-reviewed
journal articles
(86 percent open access)

400
publications
(73 percent open access) Research topics include genetics, gender equality, life below water, resilient agrifood systems, coral reef governance, and reduced inequalities
WorldFish scientists

receive distinguished honor
Most highly cited researcher for three years in a row
---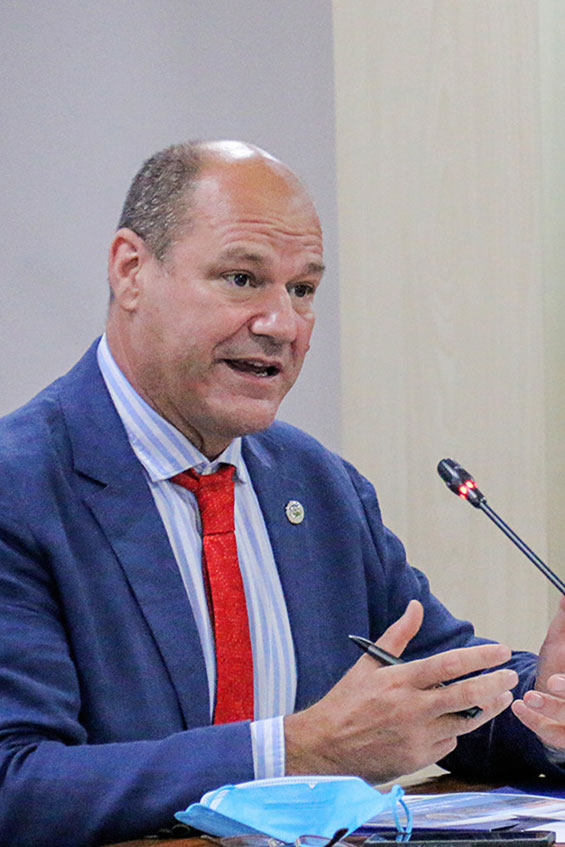 Dr. Eddie Allison, WorldFish Acting Director of Aquatic Food Systems, was again named among the world's top 0.1 percent of researchers by Clarivate in their annual list of Highly Cited Researchers, having received this recognition in 2020 and 2021.
Red Sea seastar named after WorldFish scientist
---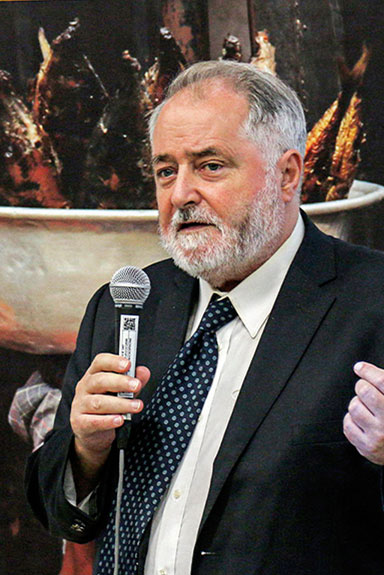 Acanthaster benziei, a crown-of-thorns seastar native to the Red Sea, was named after Dr. John Benzie, WorldFish's Acting Director of Aquatic Food Biosciences, in recognition of his groundbreaking genetic studies on crown-of-thorns seastars in the 1990s and early 2000s.
A new
aquaculture research center

inaugurated in Penang
Digital Innovations:

Enabling Data-Driven Policies and Practices
Feeding and nourishing 9.8 billion people by 2050 is a major global challenge, made even more daunting by the effects of climate change on our food systems. Digital innovations can fuel a revolution by empowering all actors in food systems—from policy-makers to farmers and sellers—with valuable data and insights for policy-making, faster and more dynamic transactions along value chains, and a greater adaptive capacity among fishers and fish farmers to market and climate shocks.
Digital innovations can be truly transformative if they address systemic barriers to equal access faced by low-income and marginalized groups and are especially mindful of small-scale actors in the value chain.
However, aquatic food systems are particularly challenged with pervasive data gaps that limit countries from reaping its many benefits at scale.
WorldFish, in partnership with governments, businesses, and research institutions, has been developing and testing such digital tools and innovations for aquatic food systems, which are at various stages of implementation, transforming our understanding of how we can accelerate their positive and inclusive impact.
Browse Our Digital Tools
Our partnership has resulted in a substantial return on investment for farmers, while contributing toward the development and strengthening of aquaculture systems and institutions. These results underscore the significance of partnerships and sharing of knowledge within the aquaculture industry.
Mousa Wakileh
Lead for Soy Excellence Centre of the U.S. Soybean Export Council in Middle East and North Africa, partnering on training programs on fish feed
Why Invest in Aquatic Foods
Aquatic food systems have a large and distinct sphere of impact.
Provides
food, nutrition, and livelihoods
3.3 billion

People receiving their micronutrients from aquatic foods globally.
600

million

People dependent on fisheries and aquaculture for their livelihoods
90

percent

The percentage of small-scale fishers living in low- and middle-income countries
1 in every 2

Workers being a woman in fisheries and aquaculture sector
Is an engine for
economic growth
USD

424

billion

The value of aquatic food production in 2020
44

percent

The portion of global catch in economic value coming from small-scale fisheries
200

percent

The increase in production trade value since international standards for fisheries set in 1995
22

percent

An estimated increase in aquaculture production by 2030 from 2020 levels
Lowers carbon footprint
For producing healthful nutrient-dense foods compared to land-produced crops and livestock

36 percent lower environmental impact from WorldFish's selectively-bred Abbassa Nile Tilapia
Lower environmental stressors from small fish and bivalve aquaculture than chicken, the most efficient major terrestrial animal-source food
WorldFish is implementing projects in 27 countries across Asia, Africa, and the Pacific region.
WorldFish's growing presence and partnerships in 2022
Opened a new office in New Delhi, India, with offices in 9 other countries and headquarters in Penang, Malaysia
Signed 23 new agreements with universities, institutions, trade associations, development organizations, and donors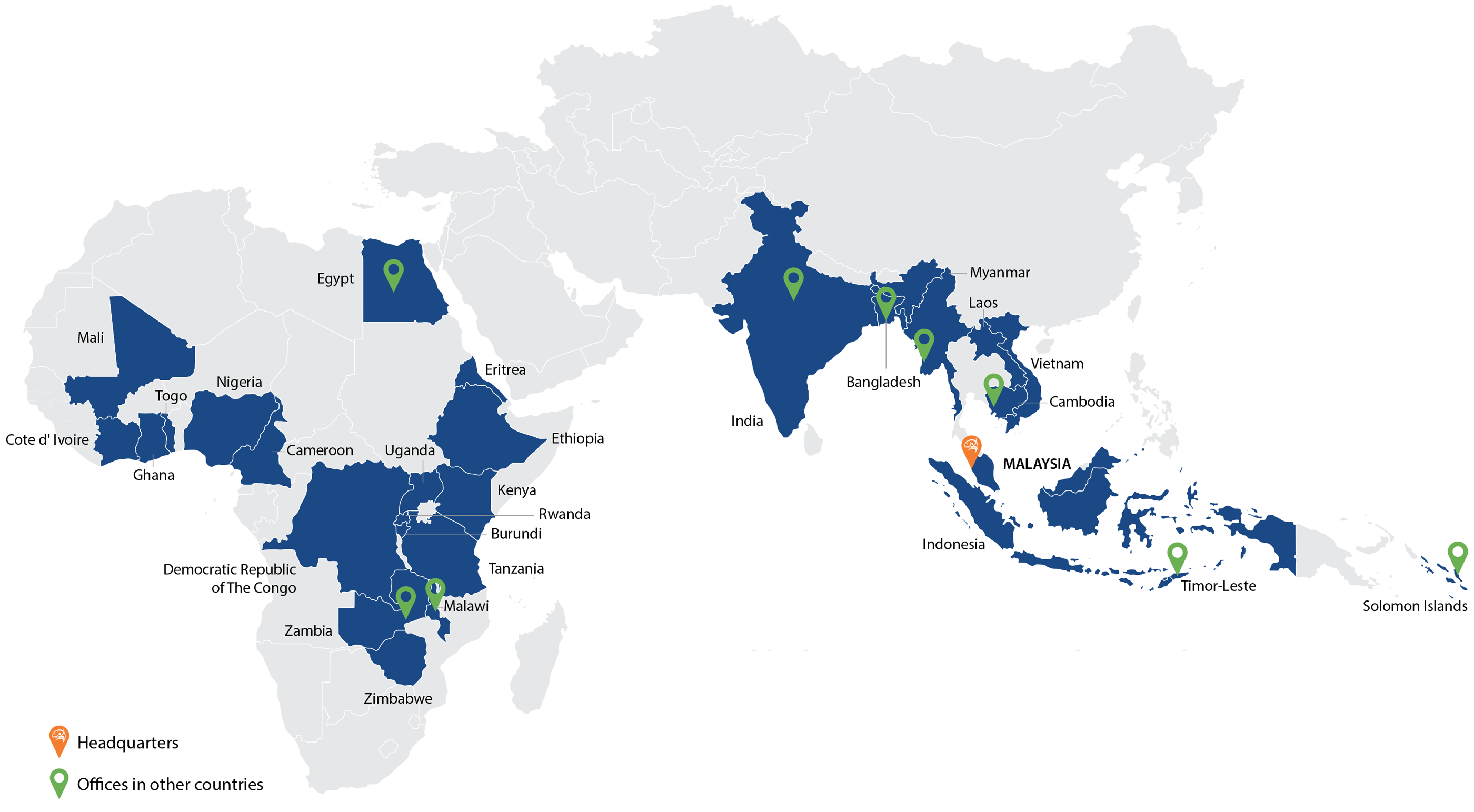 Our Expertise
A diverse staff of multi-disciplinary scientists and talented professionals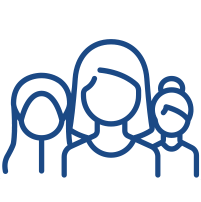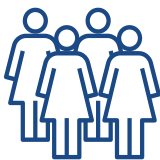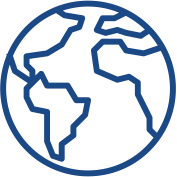 Our Vision
An inclusive world of healthy, well-nourished people and a sustainable blue planet, now and in the future.
This success (with mass mola breeding) has motivated other Mission Shakti self-help groups in the area to take up fish farming in gram panchayat tanks on a large-scale basis. The technical collaboration with WorldFish was very instrumental in the successful implementation of this scheme.
Sujata R Karthikeyan
Commissioner-cum-Secretary, Department of Mission Shakti, Government of Odisha
Partnerships:
Enabling Sustainable, Scalable Impact
WorldFish nurtures and builds on a diverse mix of partnerships, leveraging multi-sectoral stakeholder engagement and knowledge exchange to co-develop locally relevant solutions— key to enabling sustainable, scalable impact.
Total number of active partnerships: 425
Local partners comprising Private Sector, academic institutions, and NGOs: ~65 percent
Finances
STATEMENT OF FINANCIAL POSITION

(USD '000)

As of 31 Dec 2022
As of 31 Dec 2021
ASSETS
Cash and cash equivalents
12,254
15,211
Account receivable
5,726
4,379
Other income
251
243
Non-current assets
739
827
TOTAL ASSETS
18,970
20,660
LIABILITIES
Accounts payable
8965
10,920
Accruals and provisions
1,821
1,534
Other current liabilities
196
198
Non-current liabilities
794
858
TOTAL LIABILITIES
11,776
13,510
NET ASSETS
7,194
7,150
TOTAL LIABILITIES AND NET ASSETS
18,970
20,660
STATEMENT OF OPERATING ACTIVITIES

(USD '000)

For the years ended December 31
2022
2021
REVENUE
Grants
33,137
32,002
Other current assets
1016
789
TOTAL REVENUE
34,153
32,791
EXPENSES
Research
28,375
27,724
Administration, support and other
5734
5421
TOTAL EXPENSES
34,109
33,145
NET DEFICIT
44
(354)
Funding by Country
( USD thousands )
Expenditure by region
2022
Academic or Research Institute
Lilongwe University of Agriculture and Natural Resources
Mississippi State University
Rajiv Gandhi Center for Aquaculture
Synergos Institute
University of Exeter
University of Wollongong
Foundation
Bill & Melinda Gates Foundation
Margaret A. Cargill Philanthropies
Minderoo Foundation
Oak Foundation
Swiss Philanthropy Foundation
International and Regional Organization
African Development Bank
CGIAR System Organization
Food and Agriculture Organization
International Center for Tropical Agriculture
International Institute of Tropical Agriculture
International Potato Center
International Fund for Agricultural Development
ISTITUTO OIKOS Onlus
Livelihoods and Food Security Trust
Pacific Community
Save the Children
US Soybean Export Council
World Bank
Governments
Assam Rural Infrastructure & Agricultural Services Society
Australian Centre for International Agricultural Research
Centre for Environment, Fisheries and Aquaculture Science
Democratic Republic of-Ministry of Agriculture and Fisheries, Timor-Leste
Department of Agriculture, Forestry and Fisheries, South Africa
Deutsche Gesellschaft für Internationale Zusammenarbeit
European Commission
Fisheries and Animal Resources Development Department, Odisha, India
Japan International Cooperation Agency
Local Government Engineering Department, Bangladesh
Ministry of Agriculture and Farmers Welfare, India
Ministry of Foreign Affairs and Trade, New Zealand
Ministry of Foreign Affairs, Norway
Norwegian Agency for Development Cooperation
The Ministry of Agriculture and Food Security, Malawi
United States Agency for International Development
West Africa Trade and Investment Hub, United States
Private sector
De Heus Limited Liability Company
Skretting Egypt
Others
Institute of Food Technologists