3 minutes read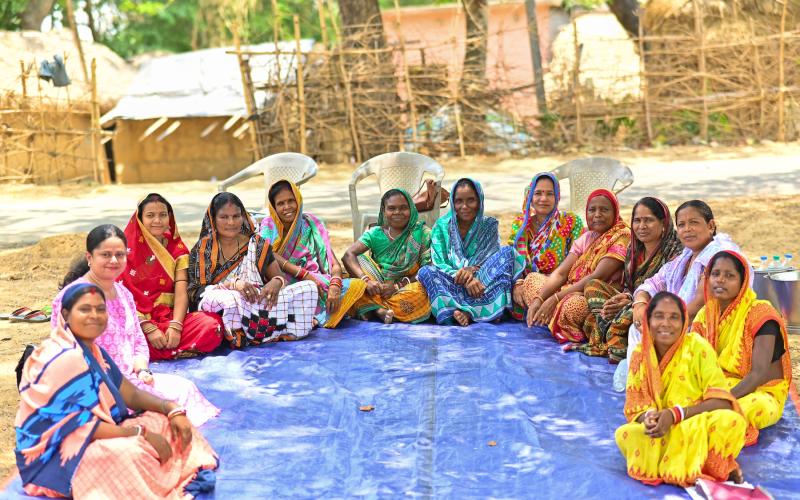 Small indigenous species of fish such as mola are rich in the micronutrients often missing from diets in low- income countries such as India, where 36 percent of children are stunted, and 57 percent of women are anemic. But farming these species at scale to improve nutrition has been technologically challenging—mola are too delicate and small to handle.
At WorldFish, scientists achieved a significant milestone in June 2022 by successfully inducing the breeding of mola for the first time in India at its partner hatchery, Biswal Aquatech in Odisha, standardizing breeding protocol for mola. The breakthrough involved designing breeding tanks fed with a steady shower of oxygen-rich water from an aeration tower to improve breeding and larval survival.
The innovation opened the door for mass mola production with minimal risk of animal disease spread, improving availability and access to nutrient-rich food in rural communities in Odisha.
Between June and September 2022, the project's fish breeding team produced more than 7 million mola hatchlings, which were either sold or distributed free of charge to farmers, who used them primarily for household consumption and sale. Aiming to benefit women in particular, the project collaborated with the Odisha Government's Mission Shakti initiative, distributing approximately 15,000 fry to women's self- help groups for stocking in publicly owned tanks.
"Previously, mola was absent in our gram panchayat tank. After the introduction of mola in our pond by WorldFish and the Department of Fisheries, we are able to harvest and consume mola frequently," said Gurubari Khilar, a mother of two young children and a member of Maa Manasa Women Self-Help Group that received the mola fry from the hatchery.
The achievement was celebrated with a mola seed release program in collaboration with the Odisha Directorate of Fisheries, which spread awareness on the availability of mola seed from the partner hatchery and shared guidance on mola seed production and farming.
The mola model has since been replicated and scaled in Assam.
Funded by: Deutsche Gesellschaft für Internationale Zusammenarbeit GmbH
Partners: Fisheries & Animal Resources Development Department and Department of Mission Shakti, Government of Odisha, India; Biswal Aquatech
Feeding the future with fish
WorldFish, with support from USAID, has worked with the Government of Odisha to include fish- based meals in Odisha's Supplementary Nutrition Programme. The pilot implemented at 50 childcare centers reached 1200 children and, together with technical support and training to increase fish production, improved the nutrition of more than 100,000 men, women, and children.