2 minutes read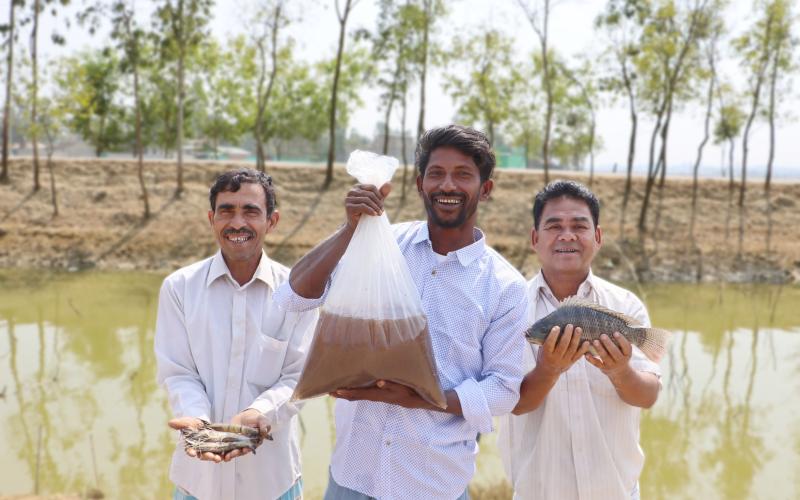 Bangladesh is one of the most climate challenged nations in the world, with Cox's Bazar along its coast particularly vulnerable. The region produces 95 percent of the salt in Bangladesh but provides only minimal incomes to some 1.5 million people working in the industry. Fish farming in the region also struggles with poor productivity. This leaves many unable to attain fruitful livelihoods and access to healthy food. To address these interlinked challenges, WorldFish introduced Artemia or brine shrimp pond culture through the Artemia4Bangladesh project.
Artemia is one of the most widely used crustaceans in the world, often as live feed for farmed fish. Importantly, it can thrive in highly saline water and contains essential nutrients, providing more than 50 percent protein, essential amino acids, and fatty acids needed for child development, so it also has potential as food for people.
The project helped set up around 150 farms introducing Artemia and aquaculture technologies, and training 1,500 farmers on Artemia pond culture, homestead aquaculture and vegetable gardening, and shrimp, tilapia, carp and mola aquaculture. These interventions enabled farmers to supplement their incomes from salt production by selling Artemia to local shrimp hatcheries, nurseries, grow-out farms, and fish, shrimp, and crab producers, increasing their incomes by as much as 400 percent.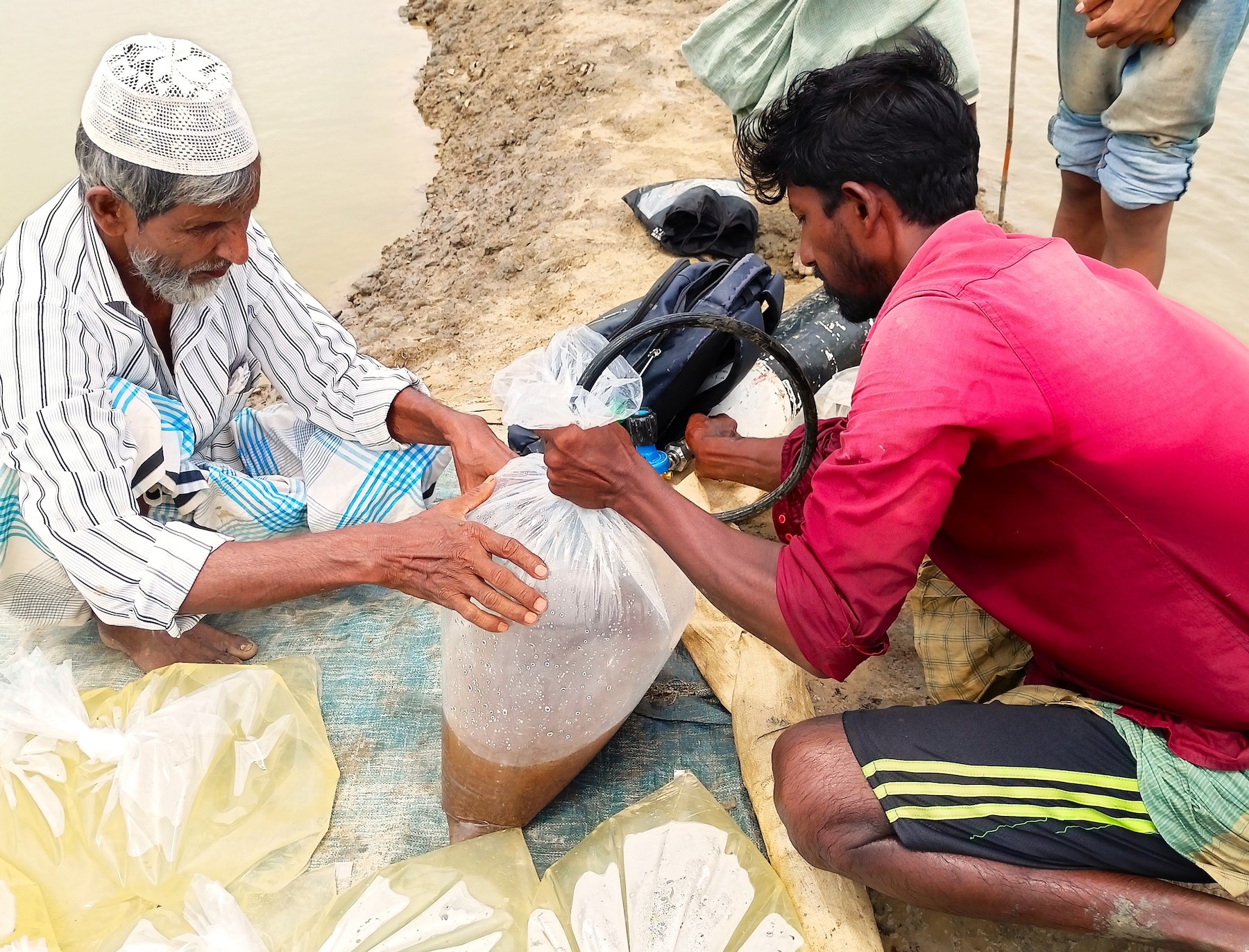 Further, to introduce Artemia into local diets, the WorldFish team developed recipes to foster acceptance. For instance, Artemia kebabs are becoming popular in the area as an alternative to meat kebabs. As a healthy option to support nutrition for women and children, an Artemia omelet was developed. These and other recipes were demonstrated with tastings to more than 200 salt farming families.
Nurul Absar, a farmer in the region, emphasized the importance of Artemia for his family: "I had a very limited scope of earning apart from salt production. Now, the earnings received from Artemia, and aquaculture have increased the income of my family."
Artemia provides not only an alternative source of income and nutrition for the community but a way to adapt to the impacts of climate change. As water salinity increases, the coastal community is affected by low agriculture and aquaculture productivity. Artemia, being resilient to high salinity and temperatures, can ensure stable incomes for farmers in the face of climate change.
With further research and collaboration, the project can be scaled out from Cox's Bazar to help farmers across the country adapt to climate change.
Funded by: European Union
Partners: Department of Fisheries, Bangladesh; Bangladesh Small and Cottage Industries Corporation; Can Tho University; Ghent University; Shushilan; Mukti Cox's Bazar; Coast Foundation