3 minutes read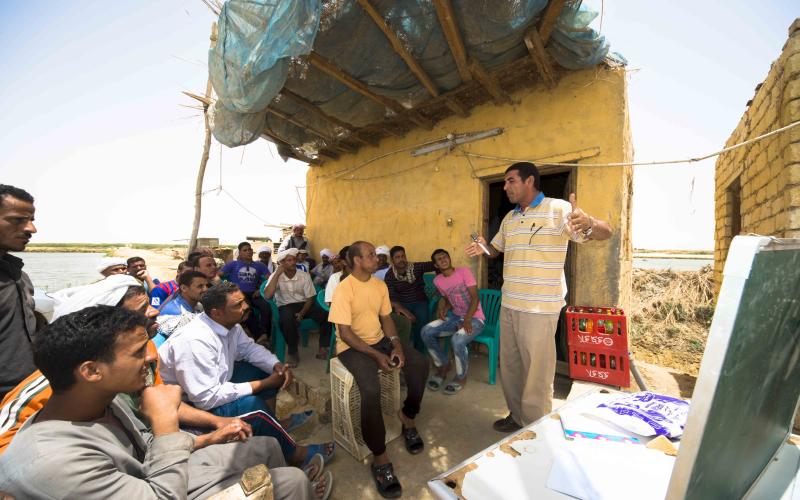 Africa is facing daunting challenges from climate change – from extreme heat to drought, water scarcity and more. With the arid and water-poor regions comprising more than half of the continent, innovative solutions can help better use limited and untapped aquatic resources – as is already being done in Egypt, the largest producer of aquatic foods in Africa.
To spur research and development in fish value chains, WorldFish initiated an innovation hub at its Abbassa research and training facility in Egypt in 2019 with the aim to mobilize cross-sectoral partnerships for developing cutting-edge innovations toward inclusive, climate-smart aquaculture for shared prosperity.
In 2022, as a collaborative space for all "blue economy" actors, the hub held 25 training workshops imparting skills on aquatic foods technologies and entrepreneurship to more than 1100 participants from the private sector and national institutions from 14 African countries, such as Eritrea, Ghana, and Kenya. The hub also facilitated knowledge sharing with global experts from more than 28 countries worldwide. It conducted facility visits for hands-on training on innovative solutions, such as WorldFish's in-pond raceway system for advancing climate smart aquaculture technologies to maximize water use efficiency and reduce greenhouse gas emissions, and the Abbassa strain of genetically improved tilapia for sustainable aquaculture.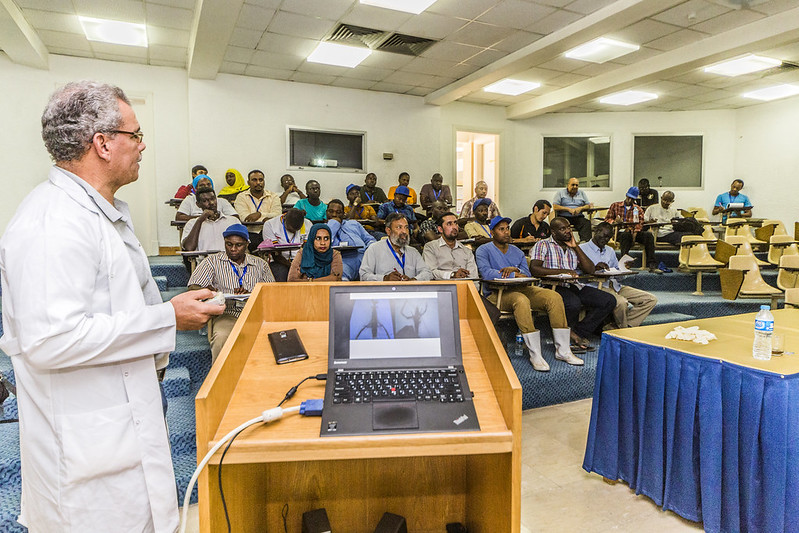 The training programs transferred best aquaculture production and business practices to diverse stakeholders at a local level. The increased knowledge and skills have led farm and hatchery owners and feed company operators, including women retailers, to increase their incomes by 27 percent. The hub also facilitated collaboration between research centers, the Egyptian government, and local universities to develop a new national pathway for aquaculture to complement the country's National Climate Plan 2050.
Hassan Ali Abdelrahman, a farmer and business owner, participating in several training programs at the hub reflected: "WorldFish has equipped me to apply the best management practices in fish farming. Moreover, the [genetically improved tilapia] and effective feeding strategies facilitated a substantial increase in both productivity and income for farmers and hatchery owners."
Expanding on the initiative's activities could be transformative in helping countries in Africa adapt their food systems to climate change while creating local employment and incomes through aquaculture.
Funded by: U.S. Soybean Export Council, Norwegian Agency for Development Cooperation, International Fund for Agricultural Development, and Europe Aid
Partners: Lakes & Fisheries Resources Protection and Development Agency, and Central Laboratory for Aquaculture (CLAR), Egypt