3 minutes read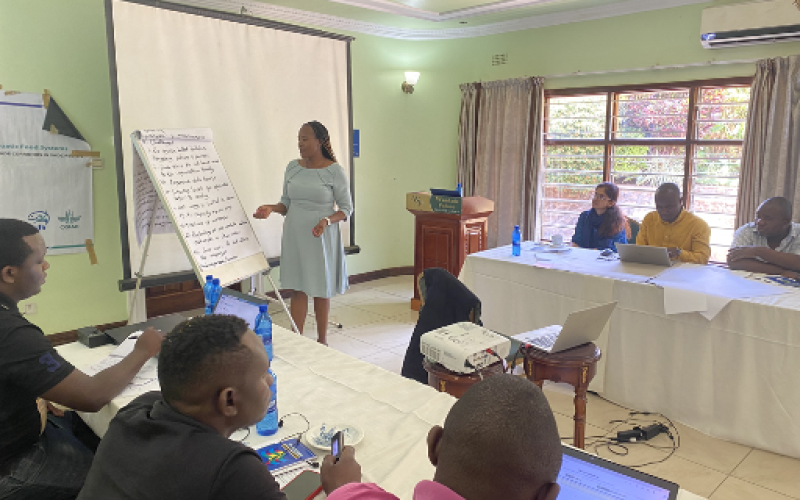 Highlights
WorldFish hosted a focused dialogue in Lilongwe, Malawi zooming in on Digital Climate Information and Advisory Services (DCIAS) for Malawi's aquatic food systems.

The dialogue aims to unearth digital solutions to climate challenges for the aquatic food sector.

The gathering underscored the power of pulling together local stakeholders, aligning global digital advancements with Malawi's unique context.
A mix of experts, policymakers, and local stakeholders assembled in Lilongwe, Malawi recently to spark a dialogue on Digital Climate Information and Advisory Services (DCIAS) tailored for Malawi's aquatic food systems. Part of the WorldFish's led Southern African Development Community (SADC), Programme for Improving Fisheries Governance and Blue Economy Trade Corridors in SADC Region (PROFISHBLUE) funded by African Development Bank (AfDB), the dialogue served as a platform to dive into climate challenges, with an eye on digital solutions.
Speaking at the event, Maurice Makuwilla, Acting Director, Department of Fisheries (DoF) Malawi said, "Considering the vulnerability of aquatic food systems to climate change, it is imperative for us to identify specific climate challenges for fisheries and aquaculture not only within Malawi but the SADC region as a whole as well, so that together we can craft tailor-made climate-smart solutions for aquatic food systems of the region, thereby mitigating the negative impacts of climate change on this vital sector."  
The event featured panel discussions, individual exercises, and group activities, allowing stakeholders to share their experiences, identify climate risks, and explore possible adaptive strategies. It wasn't just about dissecting the climate challenges but sketching a roadmap for digital transformations in sync with Malawi's on the ground realities.
Mr. Tolani Kanyenda, Principal Meteorologist of DCCMS, and Ram Dhulipala, Senior Scientist, ILRI shed light on the current digital landscape for climate information and advisory services, offering a peek into existing frameworks and the potential for fostering climate-resilient operations in aquatic food systems.
A Stepping Stone
Field visits to Apoche farms in Lilongwe, Mpingu trading center, and Lilongwe University of Agriculture and Natural Resources fish farm painted a real picture of climate challenges and the potential benefits of Digital Climate Information and Advisory Services (DCIAS). The interactions underlined the need for both seasonal and short-term weather forecasts, aligning with the dialogue's core objective.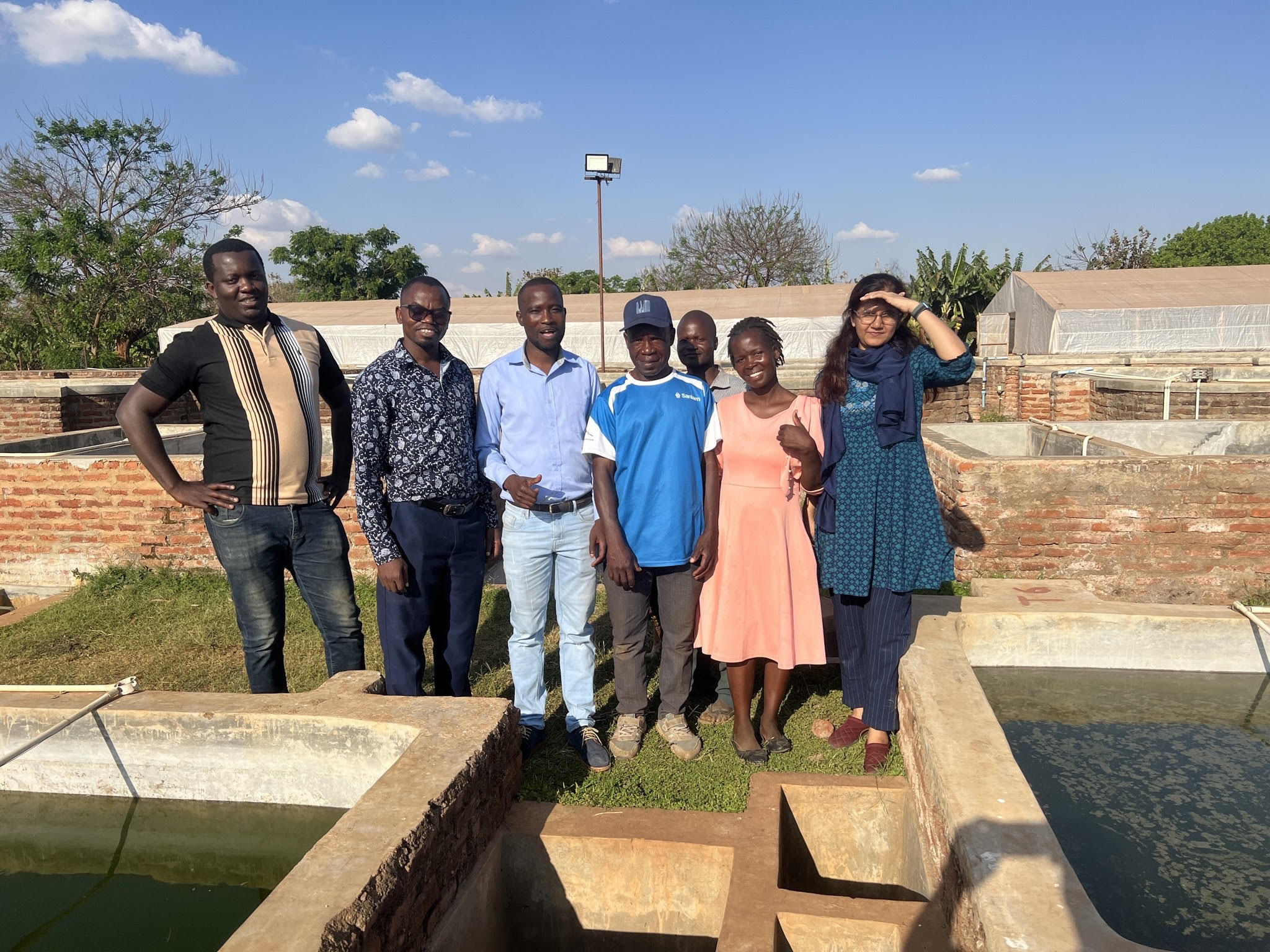 This dialogue is a stepping stone towards carving out a robust Digital Decision Support System aimed at managing climate risks in aquatic food systems. The discussions and insights are shaping the DCIAS framework, ensuring that Malawi's aquatic food value chains are well-prepared to navigate climate challenges.
The dialogue highlighted the importance of taking a joint approach in tackling climate challenges. It's about creating a space where ideas, innovations, and lessons can be shared among peers from different sectors, laying the groundwork for tailored solutions to the unique challenges faced by the aquatic food sector in Malawi.
Lucy Mtilatila, Director- Department of Climate Change and Meteorological Services (DCCMS) Malawi said, "Digital climate information and advisory services is a timely solution for climate risk management, and we appreciate WorldFish's effort to arrange such a dialogue with a range of stakeholders and actors to discuss the digital landscapes in Malawi to further develop and incorporate fisheries and aquaculture."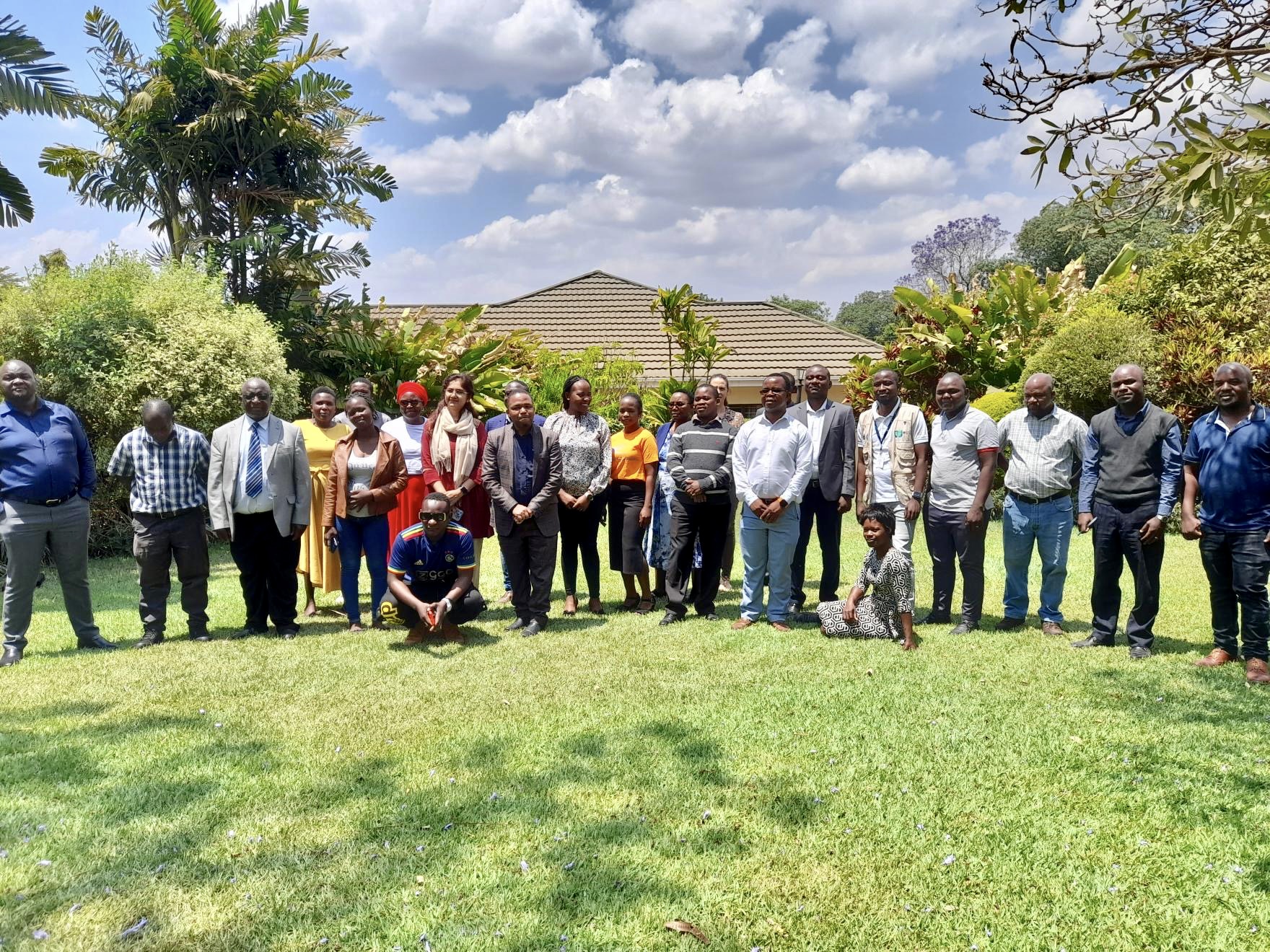 Delving Deeper, Together
The dialogue in Malawi sets the stage for a series of deeper engagements. The plan is to bring together a diverse group of stakeholders to further explore and operationalize the insights gathered—local partners, extension services, associations, financing institutions, policymakers, NGOs, and community representatives.
Through these engagements, the journey towards climate-resilient aquatic food systems in Malawi moves forward with a vision of fostering a digital transformation that's both inclusive and beneficial for all involved.