5 minutes read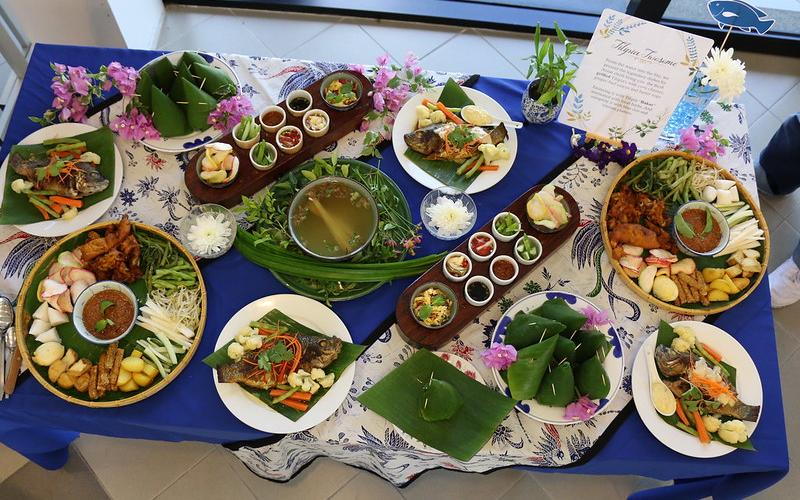 Highlights
A recent study found that certain types of aquatic foods can play an important role in creating a healthy planetary diet that supports human health and concurrently, sustainable food production.

Pelagic small fish capture fisheries can be an important component of a planet's healthy diet, delivering recommended levels of key nutrients at the lowest relative climate cost – having a greenhouse gas footprint 60 times smaller than beef.
Where do aquatic foods fit in the ongoing quest to provide essential nutrition to the world's rapidly growing population in a sustainable, climate-smart manner?
According to a new study co-authored by Eddie Allison, acting director of sustainable aquatic food systems at WorldFish, aquatic foods have earned their place at the table in discussions regarding planet-healthy diets taking place among policymakers and governmental agencies worldwide.
"There are specific types of aquatic foods that are rich in multiple essential nutrients; those nutrients can be brought to the table at lower levels of greenhouse gas emissions relative to those produced by most other animal-based foods.  In terms of nutrient richness relative to emissions – some aquatic foods are more 'planet-friendly' than plant-based foods," said Allison.
"It is, therefore, crucial to separate aquatic foods by species and production method when considering the most efficient diets for human health and the health of the planet," added Allison.
The study, The role of seafood in sustainable diets, published in the journal Environmental Research Letters earlier this year, found that certain types of aquatic foods can play an important role in creating a healthy planetary diet that supports human health and concurrently, sustainable food production.
Dietary standout
With growing interest in the environmental sustainability of food production and the known nutrient richness of aquatic foods, a key question the study set out to answer is if specific types provide environmentally friendly ways to supply essential micronutrients.
It is well-established that aquatic foods pack a nutritional punch, particularly around omega-3 fatty acids and proteins, but the study expanded the focus to other essential nutrients like iron, zinc and magnesium. For many countries facing nutrient deficiencies, finfish catches alone could provide all dietary micronutrient requirements for all people living within 100 kilometers of the coast in those countries, according to an earlier study, which Allison also co-authored.
"Aquatic foods are regarded as superfoods because they are a significant source of protein, micronutrients and essential fatty acids. Pelagic small fishes and carps meet or even exceed the recommended nutrient intake for omega-3 fatty acids in the form of docosahexaenoic acid (DHA) and eicosapentaenoic acid (EPA), vitamin B12 and calcium, in particular during the first 1,000 days of life," shared Shakuntala Thilsted, global lead for nutrition and public health at WorldFish and the 2021 World Food Prize Laureate.
Aquatic foods are not all the same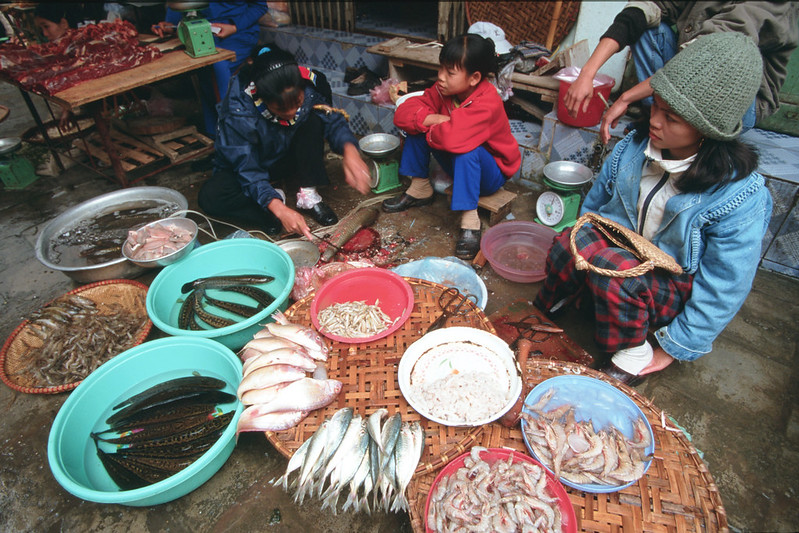 Previous research has treated aquatic foods as a monolithic sector in its environmental footprint, when in fact, because of the myriad ways aquatic foods are harvested and cultivated, more granular examinations are required to provide policymakers with comprehensive data.  
The research combined two factors, environmental impact and nutritional profile, to create a specific life cycle assessment score for 35 different food categories to enable side-by-side comparisons of vegetables, fish, shellfish and livestock.
"Therefore, in addition to foods such as beef, dairy and grain, we examined specific aquatic food outputs, like pelagic small fish such as anchovy and herring, bivalves such as clam and mussels and whitefish like cod and haddock. Each production method, like open sea fishing, trawling the sea bed and cultivating fish and shellfish in ponds, cages or on rope lines, has a different impact on the environment," said Allison.
Pelagic small fish captured in wild fisheries deliver recommended levels of key nutrients at the lowest relative climate cost: their greenhouse gas (GHG) footprint was 60 times smaller than beef.
Will we see more pelagic small fish at the dinner table?
"The results show that pelagic small fish capture initiatives are a promising part of a planet healthy diet," said Allison.
"Making them more available for human consumption is a challenge – they are in demand for aquaculture and animal feeds and maintaining their stock biomass at high levels is also a focus of management for the larger fish that eat them - like tuna - which are also nutritious but are more expensive, and therefore more valuable, and incur more greenhouse gas emissions to catch. All eco-systems and economic systems are deeply inter-connected, so we always think carefully when contemplating major changes in food policy," Allison elaborated.  
Some types of aquatic foods, like Mekong striped catfish and farmed prawns, were on the other end of the spectrum – they delivered fewer nutrients at higher GHG emissions levels than pork or beef.
"This important research clarifies that not all aquatic foods are equal regarding their environmental impacts and nutrient richness," said Essam Yassin Mohammed, interim director general at WorldFish.
"WorldFish advocates for investment in developing climate-resilient methods to both enhance environmental benefits and deliver maximum nutritional benefits," added Mohammed.
Some areas where additional research could have the most impact are in assessing the relative environmental impacts of different foods beyond just GHG and whether scaling their production would provide a sustainable contribution to a healthier food system.
"We believe this study opens the door to more careful consideration of aquatic foods' place in helping to solve existential global crises," said Allison.
"In taking a more nuanced look at the different species and methods in aquatic foods production, it becomes apparent that aquatic foods should be part of ongoing food and nutrition policy conversations," added Allison.