3 minutes read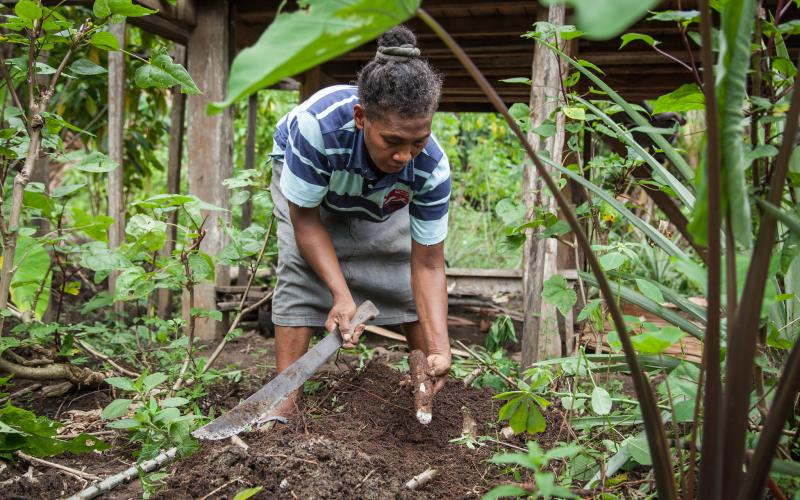 Highlights
A new paper has determined that livelihood diversification projects are not always an effective mechanism for poverty reduction and improved sustainability
Livelihood diversification projects have mixed outcomes that are largely shaped by local socioeconomic conditions
Livelihood diversification is often touted as an all-encompassing solution to sustainable development. However, despite large-scale investments in this strategy, the evidence of impacts from diversification processes remains scarce. To better guide future policies and interventions, researchers must gather evidence from current livelihood diversification projects and assess the real-world impacts on the ground. 
In relation to aquatic food systems, livelihood diversification processes typically seek to enable fishers, fish farmers and fish workers to earn a livelihood both within the fisheries sector and outside of it. This approach could look like fishers raising chickens during seasonal fishing bans in Bangladesh, or fisher women co-ops taking up sewing as a supplementary income-generating activity.  
However, a new research project conducted a literature review to explore livelihood diversification in small-scale fisheries, and it found the results to be more ambiguous than expected.  
While more diverse livelihoods are generally assumed to reduce both fishing pressure and fish workers' vulnerability though supplemental income sources, this prevailing theory was not evidenced in the literature.  
The review found that studies describing diversified livelihoods were more likely to report that livelihoods were either unimproved or had mixed outcomes (54 percent aggregated) than they were to report improved livelihood outcomes (45 percent).  
The authors also found that the majority of papers failed to consider environmental conservation outcomes, which is one of the main theoretical drivers behind the push for livelihood diversification. 
"We need to be more rigorous in the evaluation of the impacts of livelihood diversification projects, in order to determine what works and what doesn't and better pursue more effective routes towards poverty eradication and sustainability," said Hampus Eriksson, the paper's co-author and interim lead for WorldFish at the Solomon Islands.  
Inconsistent results 
In low- to middle-income countries, rural people often employ a diverse portfolio of livelihood activities across multiple sectors. This has led to a prevailing consensus that people with diverse livelihood activities are more resilient than those who rely on a single or few sources of food and income.  
In terms of small-scale fisheries, livelihood diversification is also promoted as a way to reduce pressure on overexploited capture fisheries, by offering fishers, fish farmers and fish workers alternate income sources.  
However, the literature review determined there were persistently inconsistent results for livelihood diversification processes to contribute to improved livelihoods and better ecological outcomes in small-scale fishing communities.  
Some of this inconsistency can be attributed to the broad usage of this concept, which lacks a standardized definition and method—leading livelihood diversification to act as more of an umbrella term for a catalogue of approaches.  
Furthermore, in practice, there are multiple pathways to achieve a diversified portfolio of livelihood activities and each contains a unique set of trade-offs for people in different contexts. Diversification also often involves making choices between economic development and resource conservation. 
From the review, it's clear that local sociocultural context must be considered in livelihood diversification projects; what works for one community may not work for another. It is also apparent that there is a significant need for a more rigorous evaluation of impacts from diversification processes, particularly as they relate to ecological outcomes.    
"There is still much to learn about the concept of livelihood diversification and important questions about how and for whom livelihood diversification should be promoted," said Eriksson.