4 minutes read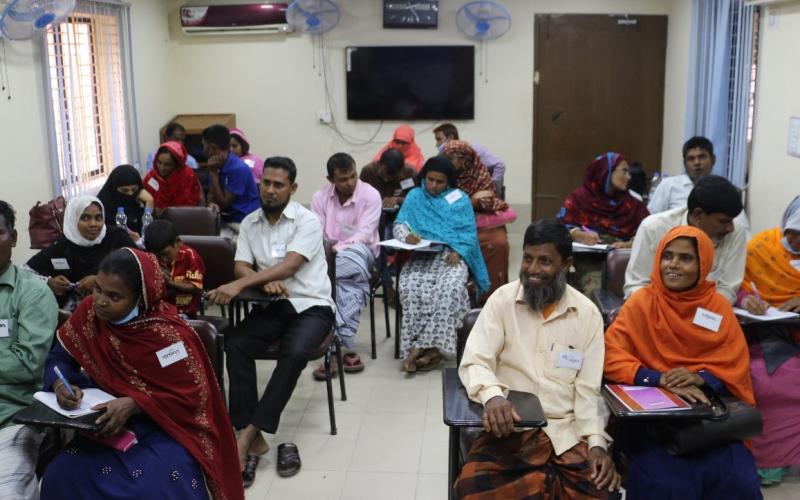 Highlights
Attending the business development training as a couple helped widen the perspectives of both husbands and wives. 
They learned the importance of recording cash flow from the 2-day training. 
Through the training, participants also learned that obtaining a valid trade license and bank account in their wives' name are critical parts of formalizing a business that empowers women. 
This is a story about Yeasmin Ara and Nurul Islam, a couple from Naogaon, Bangladesh. They shared their experience as a pair attending a business development training session organized by WorldFish in Bangladesh. Following the training, the couple realized how crucial it is for Ara to have a bank account and trade license in her name.  
It's about mid-morning in Naogaon, a district in northern Bangladesh. Ara and Islam, are on their way to attend the first day of business development training. They have been married for about 17 years and today is the first time they have attended any training together as a couple. 
When asked why she was taking part in the business development training, Ara replied, "I am here to learn. My father worked as a fisherman and I am also married to a fish farmer. I am the person responsible for our ponds." 
Although Ara's husband, Nurul Islam, is a fish farmer, he frequently travels to Dhaka to work as a rickshaw puller to earn additional income. While Islam is away, Ara is responsible for tending the six fish ponds including feeding the fish. 
Understanding cash flow: income and expenditure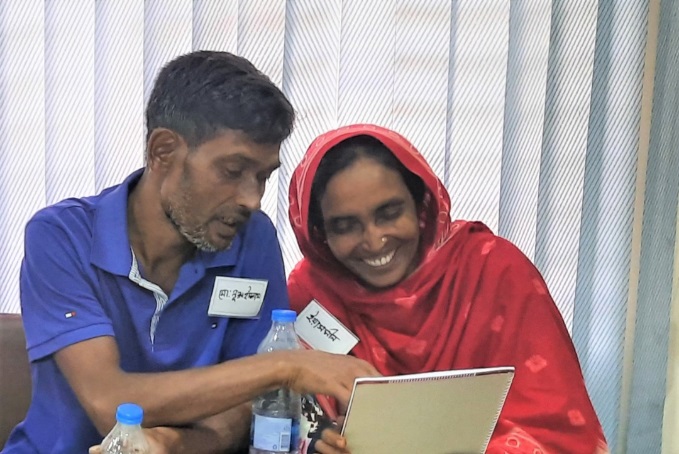 Ara and Islam spent two days learning many topics, including the importance of getting a trade license and grasping the fundamentals of keeping track of cash flow – the income generated as well as expenses spent. 
"We've never thought of it like this before. We simply thought that if we had money on hand, it means the business is doing well. We now know that it is advisable to write down how much we make and spend so that we have a record. It is very easy to forget," shared Ara. 
The business development training sought to build the capacity of couples in aquatic food systems, as well as educate them on female entrepreneurship and banking essentials to run a business. 
Trainer Nazbul Khan pointed out that the main takeaway from the training is that women are able to establish themselves as entrepreneurs. 
"Typically, women take loans in their names and then hand the money over to their husbands. The ensuing income and expenditure are unknown to the wives although they bear the burden of servicing the loan. The goal of this training is to build an entrepreneurial mindset, provide technical understanding and encourage legal ownership," explained Khan.  
Helping women achieve an equal footing in aquatic food systems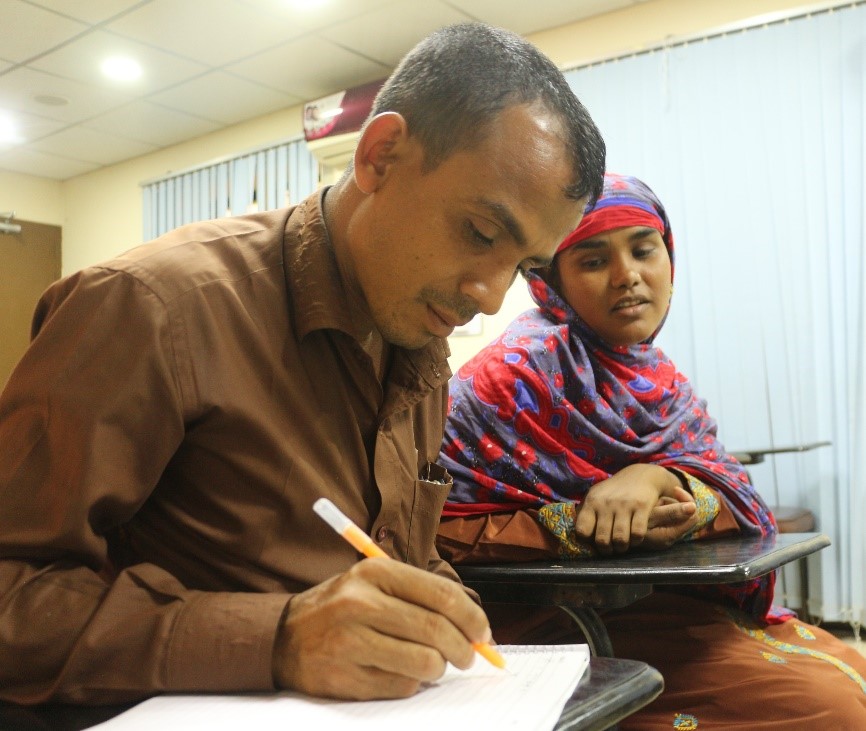 After attending the training, the wives realized that they are capable of performing most of the tasks related to fish farming. 
"I can also be involved in laborious tasks, just like my husband. After all, my son and I look after the ponds around our house," shared Kolpona Bibi, another participant. 
"We will register for a bank account and also a trade license as soon as possible," said Bibi's husband, Abdul Razzak. "Since I already have a bank account in my name, I'll open one in Bibi's name. There are now many loans available for women."  
Ara, Islam, Bibi and Razzak were among the 40 couples who participated in a recent business development training organized by WorldFish in Bangladesh. The training also facilitated the transfer of skills from husbands to wives and raised awareness of a formal business structure. 
According to a WorldFish study, women required additional entrepreneurial knowledge, especially in assessing risks and formalizing their businesses. The study, which investigated the barriers that prevented female aquatic food actors from succeeding as entrepreneurs, also discovered that husbands should be engaged in the process of supporting their spouses to flourish as entrepreneurs. 
The Aquaculture: Increasing income, diversifying diets and empowering women in Bangladesh and Nigeria project aims to assist female aquatic food producers in establishing fish farming as an independent business. The initiative aspires to involve their husbands from the planning stage so that they will get their wives involved in active roles such as managing finances.