4 minutes read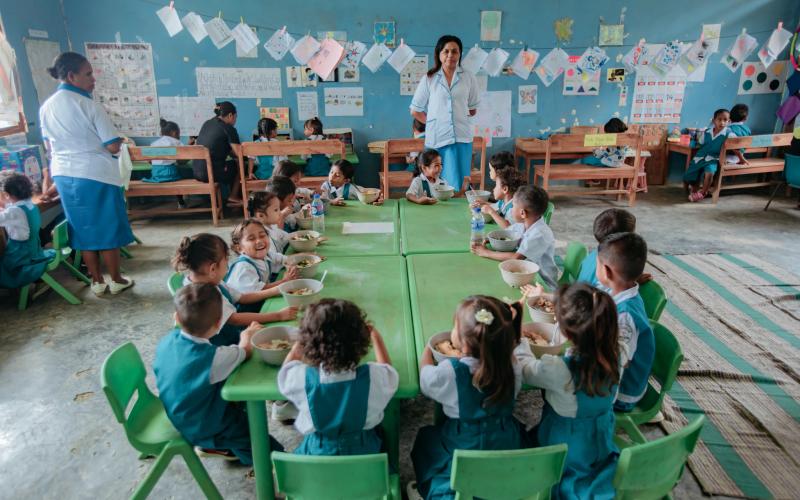 Highlights
Tilapia served weekly in school lunches in a new pilot to boost nutrition outcomes
A new pilot program, 'Fish in School Meals,' was launched on 17 July 2023 in Timor-Leste to enhance fish consumption in rural areas. Over 1,200 students from 10 schools in Ermera will now receive a wholesome fish dish every week as part of the national School Feeding Program, aiming to improve the nutritional status of children in Timor-Leste.
The four-month pilot, running from July to October, is led by the Partnership for Aquaculture Development in Timor-Leste Phase 2 project (PADTL2; 2020-2024). The project is funded by the New Zealand Ministry of Foreign Affairs and Trade (MFAT) and the United States Agency for International Development (USAID), and implemented by WorldFish in collaboration with the Timor-Leste Ministry of Agriculture, Livestock, Fisheries and Forestry. The PADTL2 project's mission is to increase the availability and accessibility of farmed tilapia, with a focus on genetically improved farmed tilapia, while also encouraging greater fish consumption.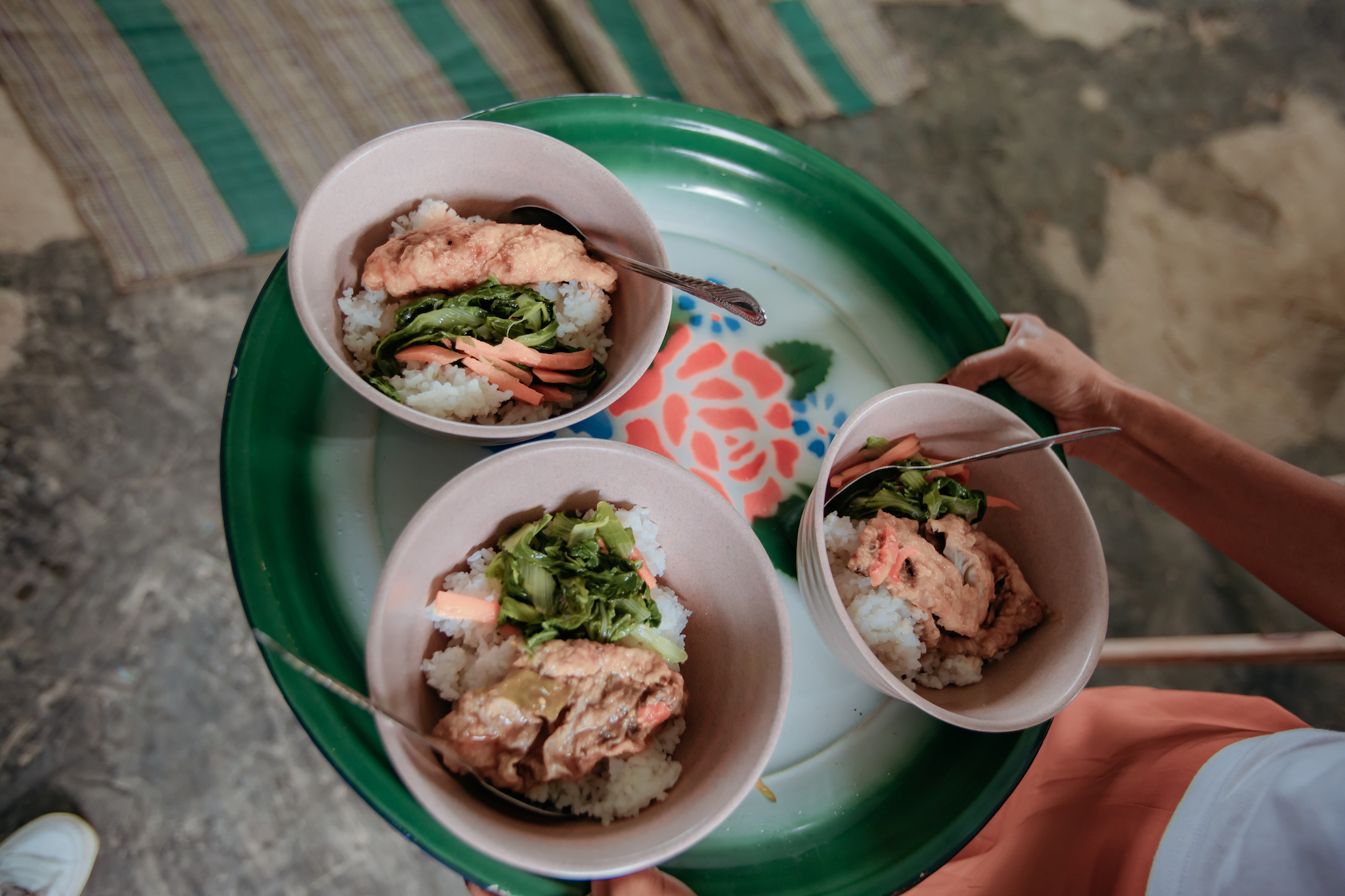 The launch event was held at Nino Konis Santana Pre-School in Ermera. Guests included the National Director of Food Security, Rufino Gusmão; Charge d'Affaires a.i./Deputy Head of Mission of New Zealand to Timor Leste, Nick Borthwick; USAID Technical Director, Rebecca Robinson; local leaders in Ermera municipality and WorldFish and Mercy Corps representatives.
Highlighting the nutritional benefits of tilapia, Nick Borthwick, emphasized, "The introduction of fish into school meals is a significant step towards enhancing the nutrition and well-being of young learners. Fish is an excellent source of essential nutrients, including protein, omega-3, vitamins and minerals. By incorporating fish into school meals, we aim to improve the children's growth and overall health, and increase fish consumption in communities."
As part of the pilot program, and in close collaboration with Mercy Corps, the project organized 14 nutrition sessions for PADTL2 farmers and community members in Ermera, reaching 182 people, including 86 women and 96 men. These sessions promoted the nutritional benefits of fish and educated 14 school cooks on preparing delicious and nutritious fish recipes while maintaining high standards of sanitation and hygiene.
The 10 participating schools received a well-equipped starter kit, which included a cool box, cooking pots, chopping boards, knives, and a fish recipes cookbook developed by Mercy Corps as part of PADTL2's activities. These endeavours were undertaken in consultation and partnership with the agriculture and fisheries, education, and health ministries.
Rofino Soares Gusmao from the Ministry of Agriculture, Livestock, Fisheries and Forestry, expressed his support, saying, "The 'Fish in School Meals' pilot exemplifies the collaborative efforts of our ministries and partners, underscoring the government's commitment to creating a healthier future for the children of Timor-Leste. This pilot will test strategies to increase annual fish consumption among school children in rural areas, thus supporting improved nutrition outcomes."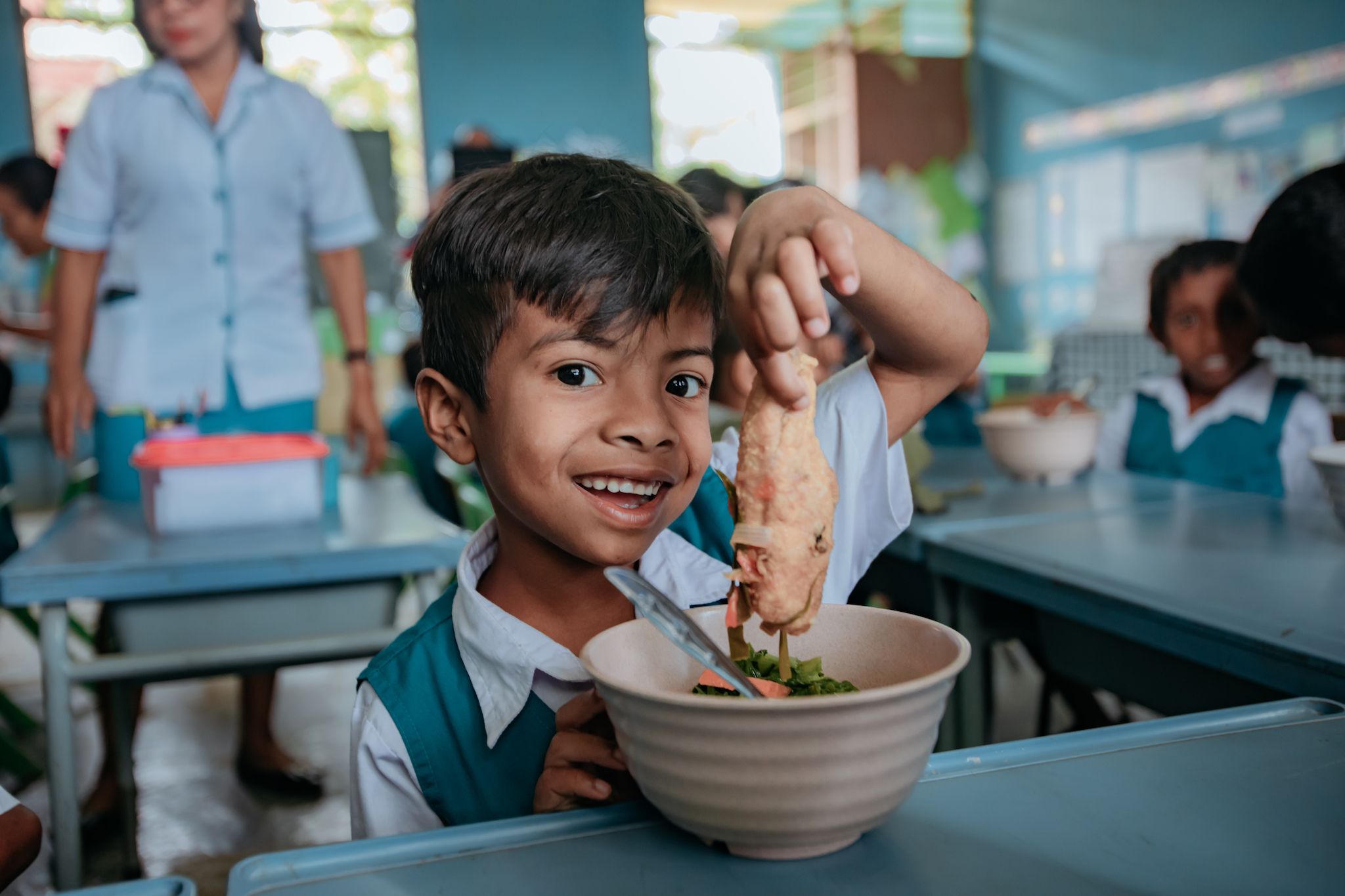 Ermera was selected as the first PADTL2 municipality to test the 'Fish in School Meals' pilot program because it has some of the highest child malnutrition rates in the country and it is a land-locked municipality, limiting the opportunities to access fresh fish. The pilot supports the National Aquaculture Development Strategy (2012-2030), which includes a priority action to include fish in the diets of needy groups, including school children.
To ensure a consistent supply of tilapia to the 10 schools, PADTL2-supported local service providers will collect fresh fish directly from PADTL2 fish farmers and transport them in iceboxes via motorcycles. This approach guarantees that the fish's quality is preserved during transportation, enabling the delivery of nutritious meals to the children.
Dr. Jharendu Pant, the project leader for PADTL2, affirmed, "Upon completion of the pilot, the PADTL2 project will share the results with all stakeholders to identify a way forward for including fish in school meals. We hope that the fish can be included as school meals across the country in the future with a coordinated effort of all stakeholders."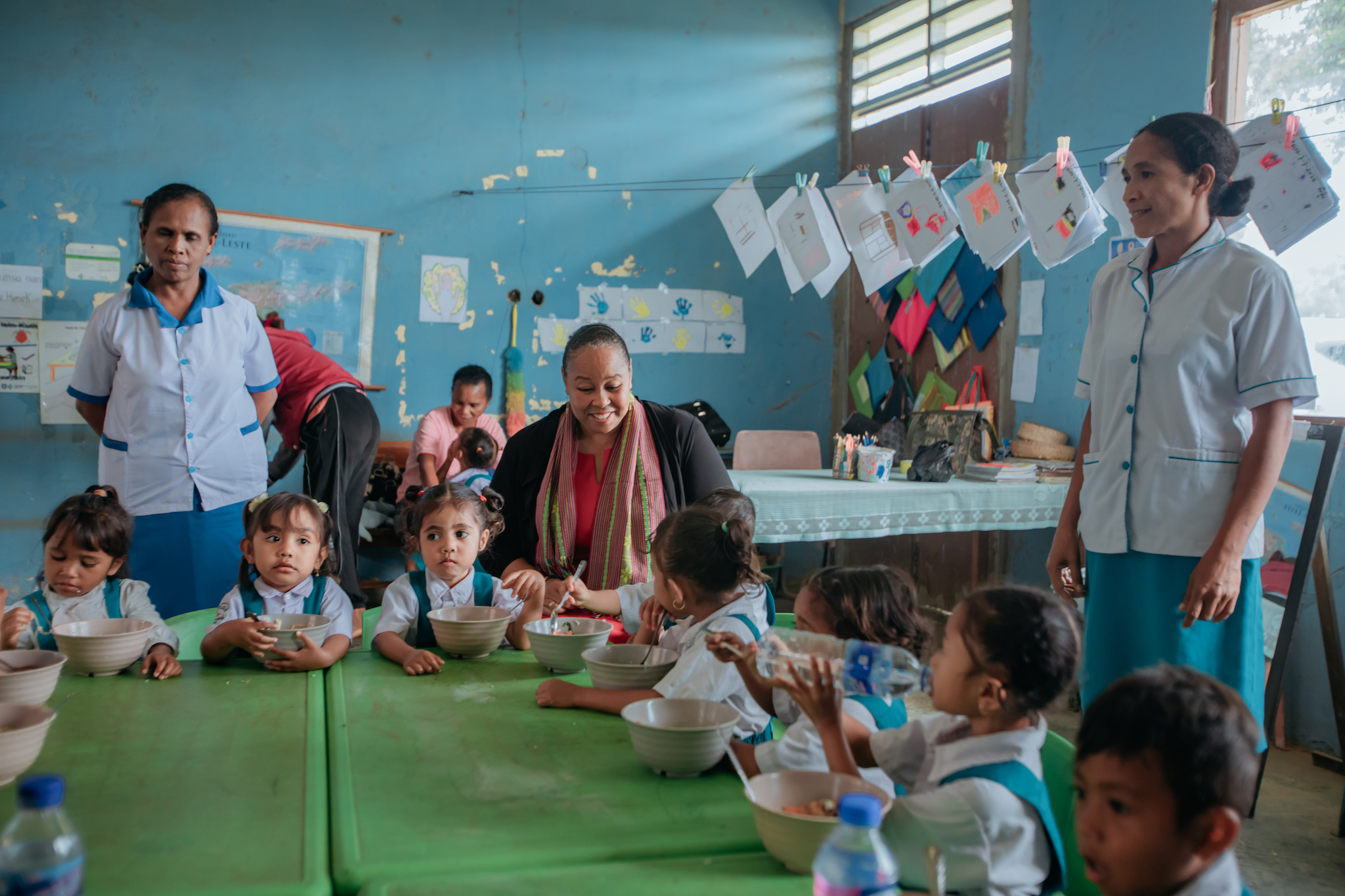 Despite Timor-Leste being an island nation, a 2011 survey revealed that fish consumption remains relatively low at 6.1 kg per person (17.6 kg in coastal areas; 4.0 kg in inland areas), significantly below the global average of 20.2 kg per person. A recent survey conducted by PADTL2 of 279 households in Timor-Leste further highlighted that many mothers are concerned about feeding fish to their children due to the perceived risk of choking on bones.
Rebecca Robinson from USAID expressed delight at playing a complementary role in supporting WorldFish, Mercy Corps, and the government in the 'Fish in School Lunch' pilot program. "Beyond increasing fish access in rural areas, this initiative will also serve to raise awareness among parents about the importance of including fish in their children's meals at home, thus potentially enhancing fish consumption across the nation," she said.
Related publications: