4 minutes read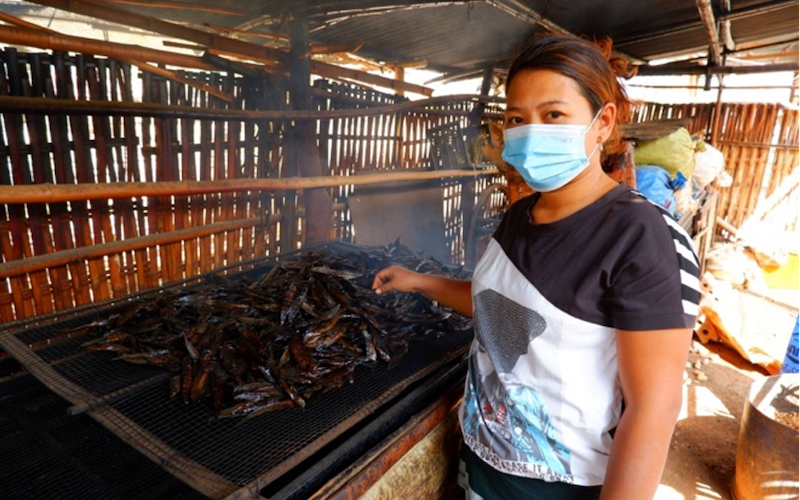 Highlights
Burmese aquatic foods processor Win Chewa Htun (not her actual name) discusses her experiences as a woman fish worker. 
She shares how embracing digitalization and utilizing kilns with newer technology has helped her overcome the challenges she faced as a woman in the aquatic foods sector. 
Inspiring stories is a series that focuses on the fish workers on the ground, highlighting their experiences, challenges and successes in the aquatic food sector. At WorldFish, we aim to highlight the millions of women and men involved in aquatic food systems, especially small-scale artisanal fisheries and aquaculture, and celebrate them for their contributions to food and nutrition security. 
Like many women involved in fisheries, Win Chewa Htun (not her actual name) faces a world of gender barriers that have only been compounded by the COVID-19 pandemic. Hailing from Myanmar's Shan State, Win purchases fresh fish from Inle Lake to dry and then sells the preserved fish onwards for profit. While such value-added fish products are a key way for women to earn money along fish supply chains, there is little protection or support for them in times of shocks, and even less recognition of specific gendered consequences of the pandemic. Here, Win talks about her challenges as a woman aquatic food processor and how she overcomes them. 
What do you do for a living and what are the major challenges you face in this industry? 
I am co-leading the family business of processing and marketing smoked fish with my husband. This is our primary source of income.  
Fish is very important to my family because it is not only our source of livelihood but also a source of vital nutrients that help us accomplish our daily tasks. We decided to focus on a small, high-value, native catfish (Heteropneustes fossilis) found in the wetlands surrounding Inle Lake because it is popular among the locals. 
Part of my responsibility is to communicate with local fishers from Inle Lake who supply us with fish. In addition, I negotiate payment terms for raw materials and inputs used in the processing and smoking of the fish. One of the most difficult obstacles I encounter is obtaining payment from customers and wholesalers. This is due in part to logistical challenges as well as the fact that women are not typically assigned to take on this role in this industry.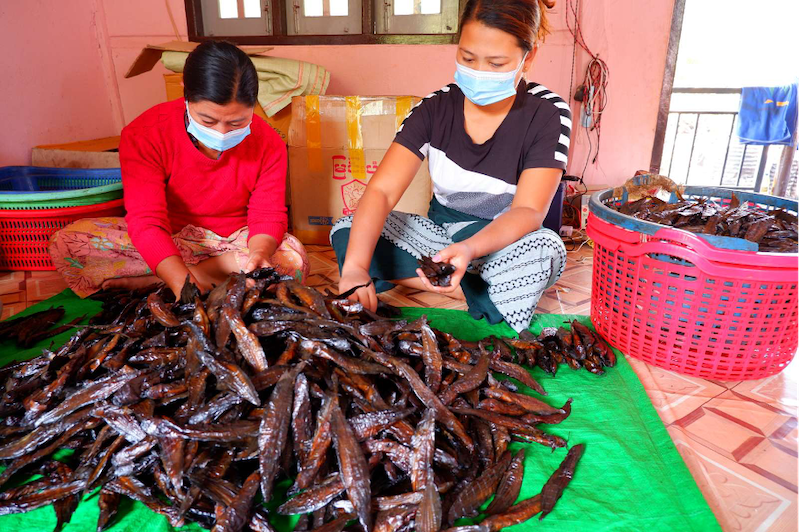 What support do aquatic food processors need to improve their livelihoods? 
The private sector, financial institutions and non-government organizations can support aquatic food processors like my husband and I by investing in technologies that allow us to produce better-quality products while using less fuel. This not only adds value to our products but also makes us more resilient to fluctuating costs caused by inflationary pressures. We also need help in identifying better linkages and access to new markets that are willing to pay for better-quality products. 
We were fortunate to have the United States Agency for International Development (USAID) upgrade our kiln for producing smoked fish as part of their Fish for Livelihoods (F4L) Activity led by WorldFish.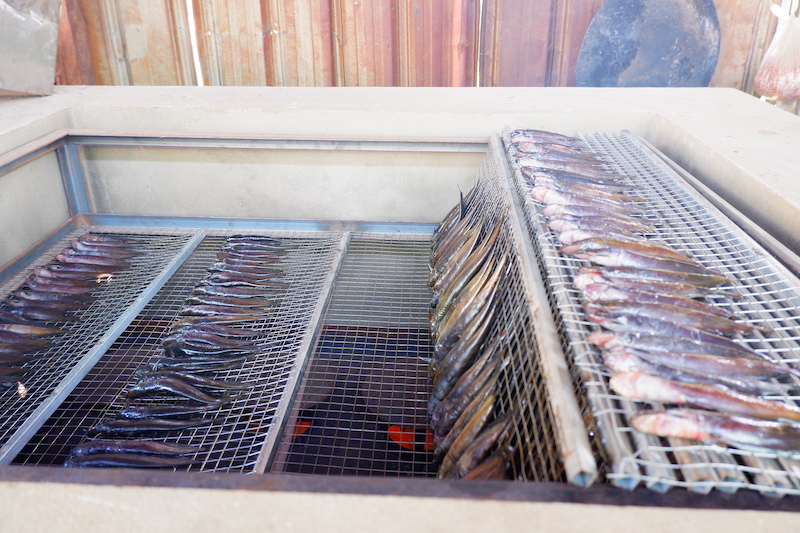 What are the advantages of using this upgraded kiln over traditional kilns? 
The upgraded kiln offers a number of benefits. Compared to traditional kilns, it is more efficient since it uses less wood, maize cobs and sawdust as fuel. Moreover, the smoking time is cut by two-thirds, from 12 hours to 4 hours. This means we potentially could process three times as much fish in a day using the same number of kilns, which would enhance our income. 
Most notably, the kiln emits less smoke outside the kiln than the traditional one, improving air quality and leading to better health for us in our work environment. We would be able to provide our customers with better and safer products with the aid of this technology.  
We are looking for advice on how to fertilize our homestead gardens with kiln ash. 
How are you overcoming some of the challenges you face on a daily basis? 
We are adopting digital payment methods including mobile payments and online bank transfers. The majority of suppliers, customers and wholesalers prefer using this simple method over paying with cash. 
By embracing digitalization, we are now able to obtain useful technology in Burmese. We learned about mobile agricultural and aquaculture applications like Green Way, Htwet Toe and Golden Fish (Shwe Ngar) from neighboring villages and F4L. 
These mobile applications allow us to easily communicate with fish market actors. Not only are we able to quickly and conveniently share, learn and exchange aquaculture technology and information through mobile applications, but we are also able to access the latest news, articles and local market prices. 
Also, I can overcome the financial services barrier that I previously faced as a woman in the aquatic foods sector in order to finance each production cycle, marketing and transportation of the final products.