3 minutes read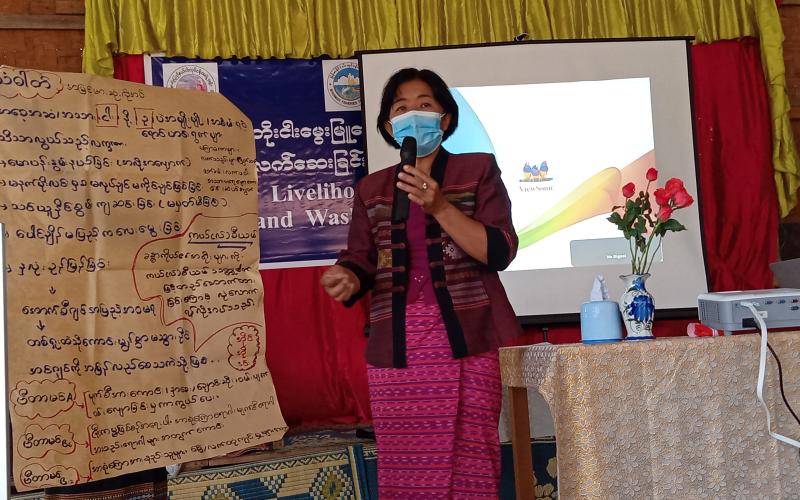 Highlights
A nutritional campaign aimed to improve the diets of the Danu ethnic group in Myanmar and teaches youth about the health benefits of aquatic foods.
In Myanmar, just four out of ten households have access to nutritious diets. This lack of diverse, nutritious foods means one in every three children under five years of age suffers from stunting, and one in five is underweight.
Food and nutrition insecurity is often worse among poor and vulnerable minority groups. This is particularly true for the Danu people, a government-recognized ethnic group who predominantly occupy isolated regions far from urban markets.
To improve health outcomes among the Danu people in the country's southern Shan State, WorldFish's USAID-funded Fish for Livelihoods project supported the Myanmar Fisheries Federation (MFF) on a campaign aimed at improving knowledge and consumption of nutritious aquatic foods. The efforts included educational programs on food safety practices and demonstrating the cooking of nutrient-rich fish species using diverse recipes.
A principal strategy of the campaign is to engage members of the youth population. By educating youth on the nutritional benefits of different foods, they can form healthy eating habits that have lifelong generational benefits. Last September, WorldFish worked with the MFF to engage a group of 28 Danu youth in the Pindaya township for a presentation, discussion and cooking class on how to incorporate diverse aquatic foods, like small fish species, into their diets.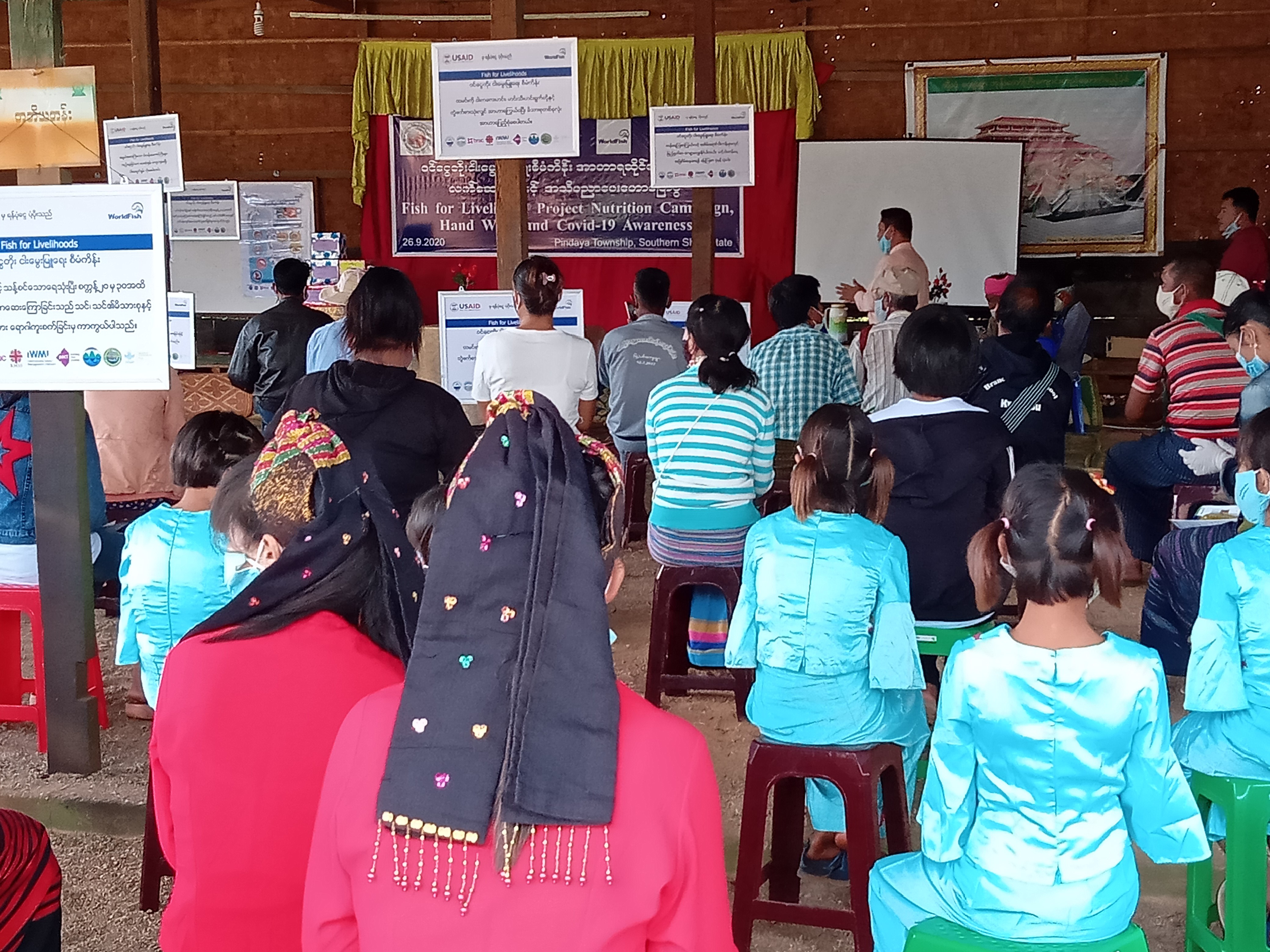 During the event, MFF facilitators explained the nutritional content of fish and vegetables and displayed posters detailing their diverse health benefits. Participants learned how aquatic foods are rich in micronutrients and fatty acids vital to health and development—they are also a locally available and affordable animal-sourced food throughout Myanmar.
"I used to think that the only possible way to have a healthy life and avoid disease was to eat expensive food and take dietary supplements. It was only after participating in the nutrition campaign that I changed my mind. I learned there are many nutrient-rich fishes, including small indigenous fishes, and fresh vegetables available in our local areas that can be consumed," said participant Su Su Hlaing of Koe Lone Village.
In the cooking demonstration session, MFF team leaders prepared fish according to three different recipes: fish sour curry, lemongrass fish soup and fried fish curry. The dishes were then judged and rated to add an element of friendly competition.
To protect against COVID-19 transmission in the session, masks were also distributed to all participants, and the youth were taught to perform a hand washing dance.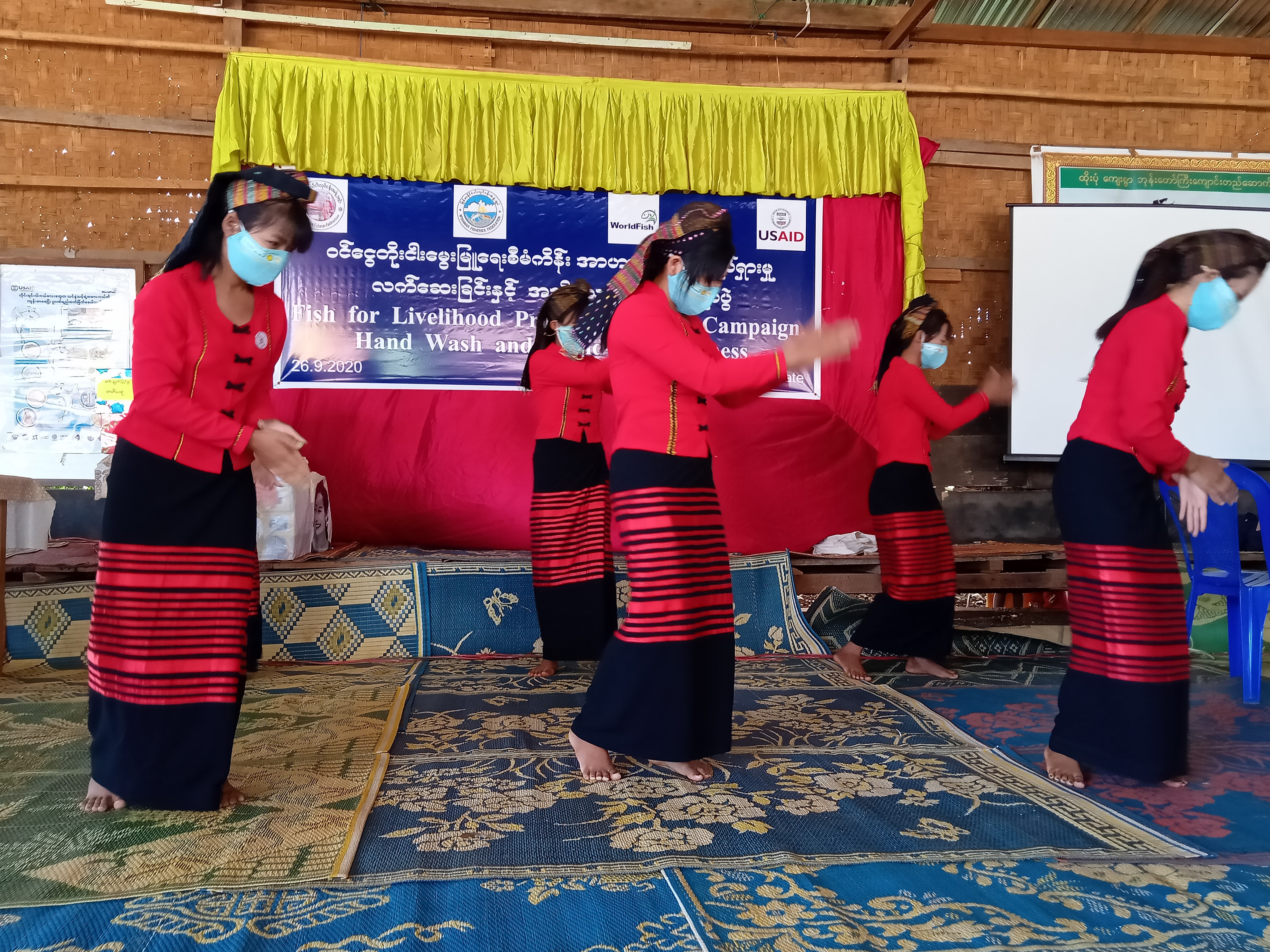 As a result of the campaign, participating youth from the Danu autonomous area are now more aware of the importance of nutritious diets and food safety. It is hoped new knowledge will lead them to consume healthy diets largely dependent on small indigenous fish and local vegetables.
Building the capacity of youth is essential—they are the future of food in Myanmar. Well-nourished youth will also serve as a model to their community and influence others to adopt nutritious diets.
"The campaign taught me which nutrients can be obtained by eating fish and which nutrients pregnant women should consume or avoid. Going forward, I will pass this knowledge on to others in our village," said participant San San Lwin of Htone Pone Village.