3 minutes read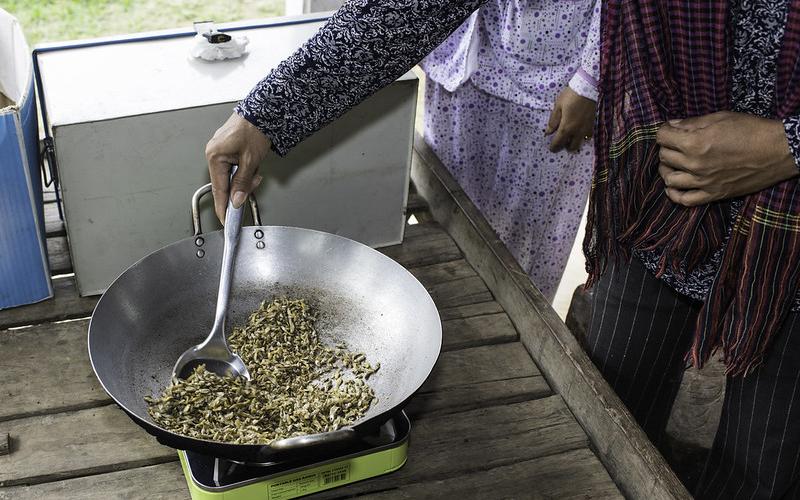 Highlights
WorldFish convened researchers, practitioners and government ministers to launch its innovative nutrient-rich fish powder as a means to curb malnutrition and poverty 
This innovation won WorldFish the Seeding the Future Global Food System Challenge grand prize of $250,000
In light of WorldFish being awarded the Seeding the Future Global Food System Challenge grand prize of $250,000, a webinar was held to launch the winning innovation: nutrient-rich dried fish powder.
WorldFish was crowned the winner for proposing the game-changing innovation 'Nutrient-rich small fish production, processing and marketing in Myanmar and Zambia (SPM).' This innovation utilizes nutrient-dense small fish to produce dried fish powder that can make healthy, affordable and sustainable diets more accessible for vulnerable communities in low- and middle-income countries.
To introduce the initiative, project leaders and members from WorldFish as well as partners from the private sector, government ministries and donors came together to present the innovation's design and potential applications. 
"Some of the fish will come from homestead aquaculture ponds, while others will come from small-scale artisanal fisheries. The idea is that locally sourced small fish will help deliver a healthy and affordable food source for consumers, especially young children and pregnant and lactating mothers," said Michael Akester, WorldFish's regional director of Southeast Asia and the Pacific.
The invited speakers also discussed actionable solutions to support this innovation in terms of policy, investment and interventions, aiming to increase the availability and accessibility of nutritious diets that can help many poor and vulnerable communities tackle malnutrition and other diet-related non-communicable disease.
Unlike fresh fish, dried fish powder has an extensive shelf life and can be easily transported where cold storage infrastructure is lacking, making it much more accessible for rural food-insecure communities.
Reducing malnutrition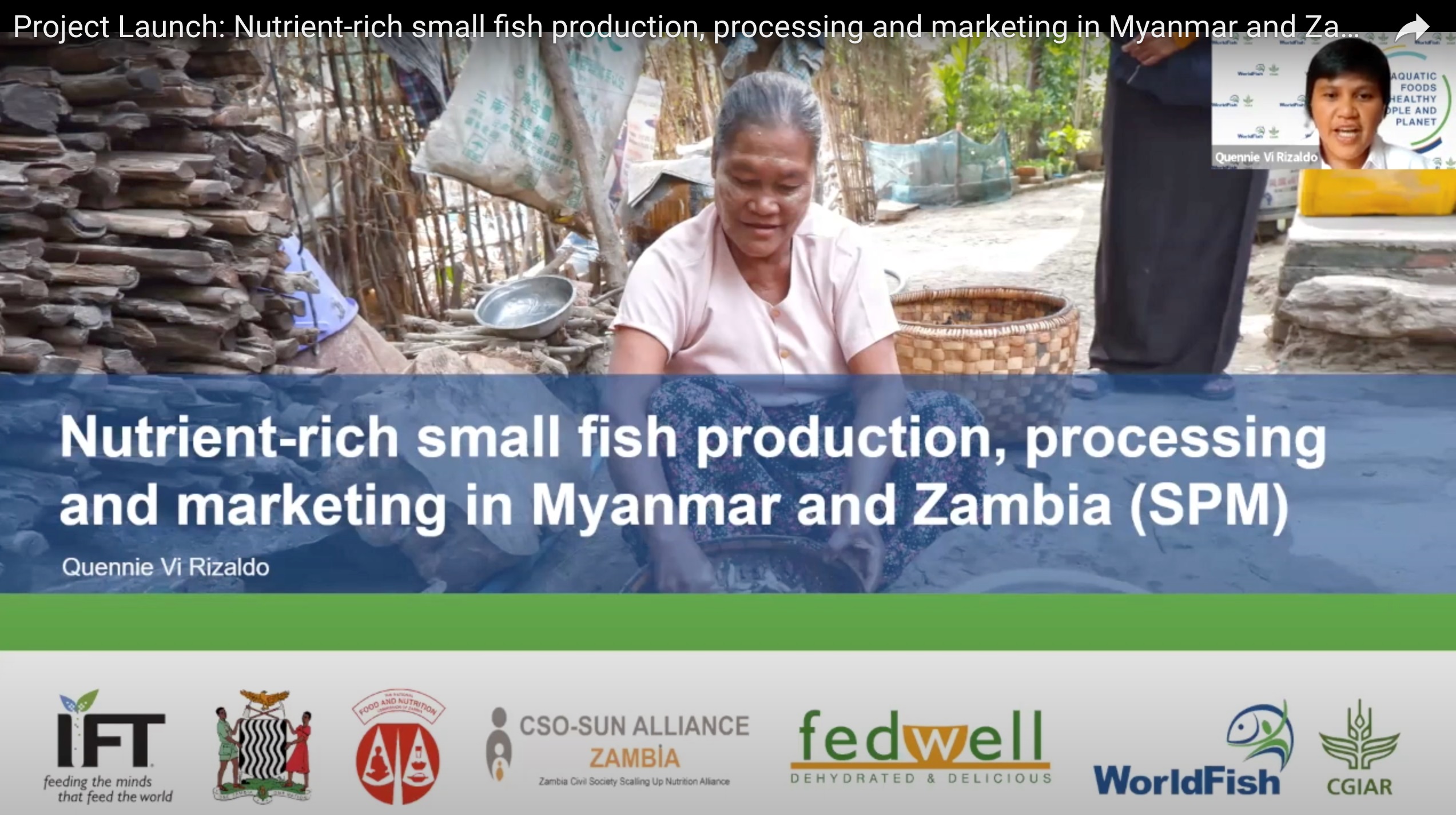 Funded by the non-profit Institute of Food Technologists (IFT), the project goal of SPM is to improve production, processing and marketing of nutrient-rich fish, resulting in increased income, dietary diversity and better health outcomes.
"The role of aquatic foods and aquatic food products in nourishing pregnant and lactating mothers and young children is not to be underestimated. Well-nourished pregnant and breastfeeding mothers are better able to care for themselves and their children, and well-nourished children then perform better in life. The benefits of aquatic foods are intergenerational," said Shakuntala Thilsted, WorldFish's global lead for nutrition and public health.
The nutrient-rich fish powder can be leveraged to increase the uptake of vital micronutrients and essential fatty acids in the diets of low-income consumers, while also creating additional jobs along supply chains.
Value-added retail products particularly benefit women fishworkers, who are primarily involved in postharvest activities like processing and trading. WorldFish has several training programs where local women are being trained to purchase fresh fish and then dry and grind them into fish powder for profit.
Panelists and speakers further expressed their hopes that this innovation will be the answer to local, regional and national challenges to nourishing vulnerable peoples and improving social, environmental and economic sustainability through aquatic food systems.
"Thirty-five percent of children in Zambia under five years old are stunted from malnutrition, and the challenge is the most significant in rural provinces. With the funding from the Seed the Future challenge provided by IFT, we can expand fish production supported by climate-smart technologies to develop and market nutrient-rich fish powder and improve the consumption of fish in diets," said Victor Siamudaala, WorldFish's country director for Zambia and Southern Africa.
"This project will greatly help with the delivery of Sustainable Development Goals, working to end poverty and malnutrition while ensuring good health for all," said Akester.