4 minutes read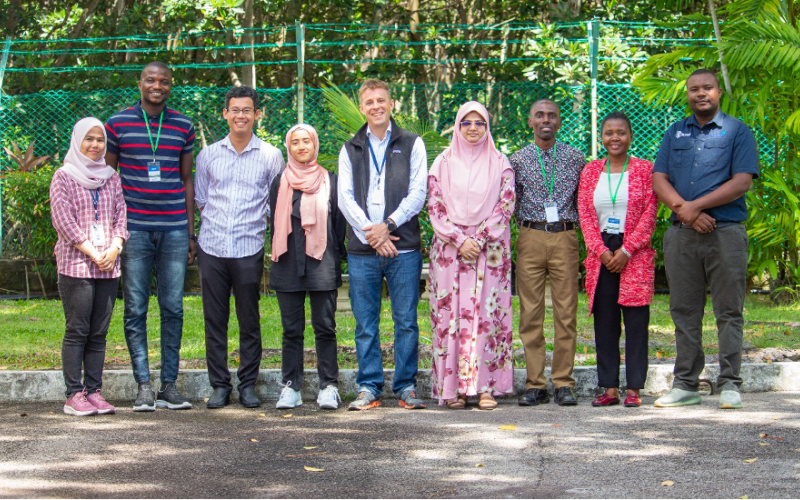 Highlights
Molecular disease diagnostics are important to conducting accurate identification of causative agents of diseases in aquaculture.  
WorldFish, together with Patriot Biotech, organized a six-day training program on molecular-based disease diagnostic techniques to build the capacity and knowledge of aquaculture researchers.  
Participants from Nigeria, Malawi, Zambia, Bangladesh, and Malaysia were trained in various techniques, including fish sampling for bacteriology, DNA extraction method from pure bacterial isolates, preparation of a polymerase chain reaction (PCR), agarose gel electrophoresis and preparation of DNA library for next-generation sequencing of bacterial genomes.   
Participants discussed the state of aquaculture in their respective countries, as well as some of the challenges and possible solutions associated with health management using conventional and molecular disease diagnostic techniques.  
Aquaculture is the world's fastest-growing food production system and has been so for the past few decades. However, its full growth potential is affected by the increasing number of infectious and contagious diseases that lead to economic losses for aquatic food producers. Biosecurity – measures that prevent, control and eradicate infectious diseases – in aquaculture plays an important role in boosting aquatic animal health, ensuring the impacts of disease and economic losses to aquatic food producers are prevented or mitigated.
WorldFish, in collaboration with Patriot Biotech, recently organized a six-day in-person training program on molecular diagnostics and nanopore sequencing. Held in Penang, Malaysia, in May 2023, this program aimed to enhance the capacity of aquaculture researchers by providing them with valuable insights into molecular-based disease diagnostics, ranging from fish sampling to genome sequencing of bacterial isolates to build their capacity in biosecurity.
The training was attended by seven participants from five different countries. Among the attendees were Oluwaseun Ogundijo and Olayemi Akinsola Okunlade, a lecturer and a laboratory technologist, respectively from the University of Ibadan, Nigeria and WorldFish researchers based in Malaysia, Bangladesh, Zambia and Malawi. 
Exploring fish necropsy and bacterial isolation techniques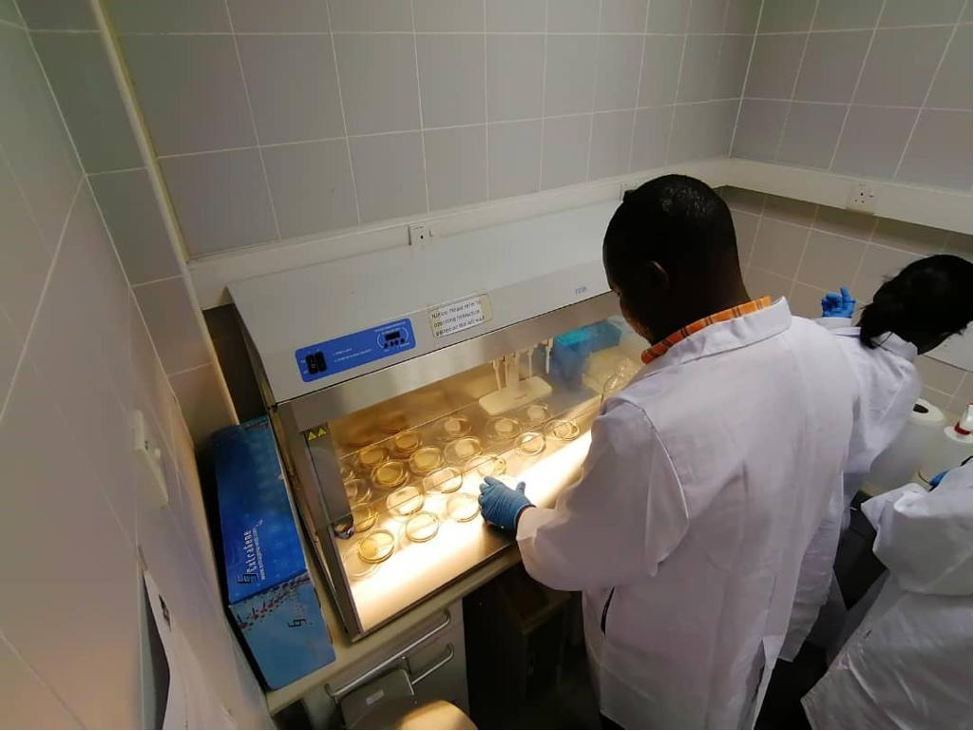 The training program began with an introduction of participants to their trainers.  Based in the laboratories at WorldFish, Penang, the participants were immersed in hands-on experiences related to fish necropsy and bacterial isolation techniques. They were trained on preparing media for bacterial isolation and how to collect bacteriological samples from various fish tissues for bacterial enrichment. 
"The training was very insightful, providing us with the knowledge and understanding of laboratory procedures such as DNA extraction, polymerase chain reaction (PCR), gel electrophoresis and whole genome sequencing. With this training, we will be capable of properly conducting fish sampling from the field, isolating, characterizing and storing bacteria in the laboratory," said Tom Malambo, a research assistant from WorldFish in Zambia. 
Determining bacterial identity using simple techniques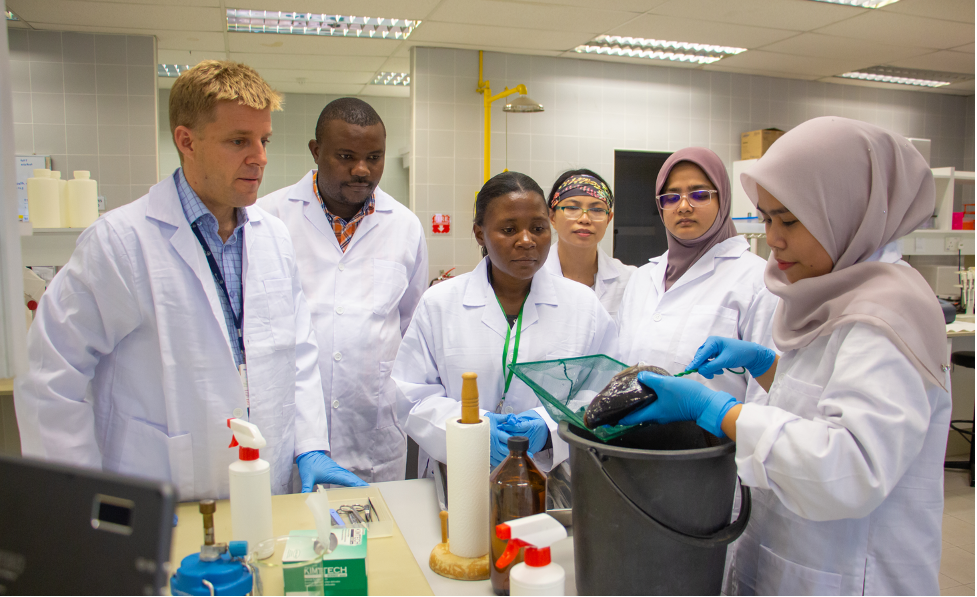 To ensure participants gained a comprehensive understanding of molecular disease diagnostics, the trainers introduced an effective method for extracting nucleic acids (DNA/RNA) from pathogenic organisms, such as viruses, bacteria and parasites, using magnetic extraction. Participants received hands-on training in DNA extraction from bacteria isolated from fish, along with techniques for DNA quantification, PCR and agarose gel electrophoresis using portable equipment. The trainers also guided participants in designing PCR primers using the National Center for Biotechnology Information (NCBI) website's online tool.  
"The training on molecular disease diagnostics has provided us with a deeper understanding of biotechnology for our future research works. We have learned comprehensive knowledge about both conventional and molecular methods used in the identification of fish pathogens. We will apply this knowledge in our research works to identify fish pathogens from moribund fish," said Okunlade.  
Unlocking bacterial genomic insights in real time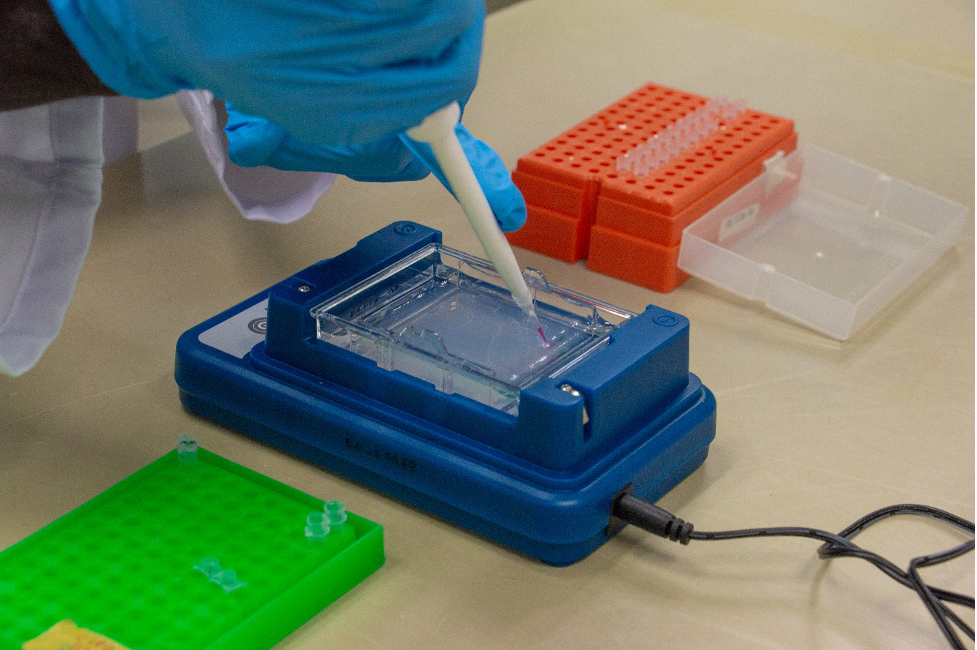 The trainers also introduced participants to next-generation sequencing using the Oxford Nanopore Technologies (ONT) platform, which enables real-time analysis of long DNA/RNA fragments of pathogens.  Participants received instructions on DNA quantification and DNA library preparation techniques for whole bacterial genome sequencing, including the installation of a necessary computer environment for analysis.  
After completing the intensive laboratory training, all participants engaged in fruitful discussions about the state of aquaculture in their respective countries. They shared insights into the challenges they faced in fish disease diagnosis and expressed their aspirations and the obstacles they encountered while striving to achieve their goals and desired impacts. Furthermore, the participants explored effective ways to apply the knowledge they acquired during the training in their research or training activities.  
"Molecular diagnostic and sequencing tools have immense potential to rapidly and accurately identify pathogens of aquatic animal and human health concerns in aquatic food systems. Building the capacity of young researchers from Asia and Africa is vital to ensuring the implementation of evidence-based One Health management in aquatic food production systems," said Vishnumurthy Mohan Chadag, principal scientist at WorldFish.