5 minutes read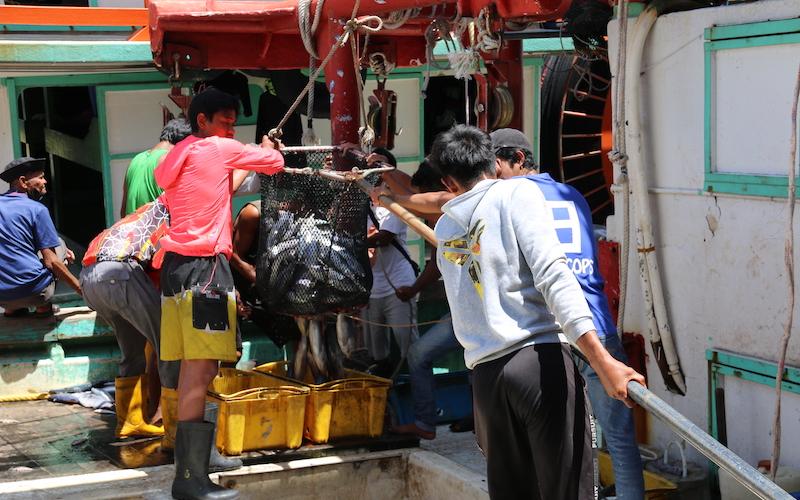 Highlights
Fishery and aquaculture output can be sustainably expanded with care
An irony of the current global economic system is that it is depleting the very natural capital on which it depends. Such self-destruction is most obvious in the overfishing of seas, lakes and rivers by an industry reliant on healthy fish stocks.
Yet any assets or capital, including "blue capital" emerging from our waters, can and should be carefully managed to provide incremental returns.
More growth, in fact, is entirely feasible in the fishing and aquaculture sector. Output could be raised sixfold under sustainable management, according to research by University of California Santa Barbara resource economist Christopher Costello, Shanghai Jiao Tong University agronomist Cao Ling and Pontificia Universidad Catolica de Chile marine biologist Stefan Gelcich.
The implications of this level of potential growth would be profound for countries across Asia, which already produces more than 90% of global aquaculture output, according to U.N. Food and Agriculture Organization estimates, yet continues to see high levels of poverty, food insecurity and inequality.
To achieve more and better returns from fish and seafood, the sector must increase its ambitions and go beyond simply finding ways to sustain the current level of production in the face of rising demand.
Instead, both industry and policymakers must develop and adopt regenerative strategies that maximize returns on blue capital, not only to improve incomes but also to provide livelihoods, nutrition and health.
The transition from an extractive model to a regenerative model will rely on systemic political and economic shifts, which will be neither easy nor straightforward but can offer significant potential returns by alleviating hunger, poverty and inequality.
A starting point is to recognize and account for the environmental cost of fishing and aquaculture so as to strike a better balance between the needs of the sector and the ecosystems on which they rely.
Aquatic food systems typically have a smaller carbon footprint than land-based animal agriculture. Recent research, however, has identified opportunities for some operators, including fishers, to reduce their emissions through more sustainable practices.
Building in the environmental cost of production will encourage the development and adoption of improved gear, technology and management systems to attract a higher premium from food buyers.
Initial forays into such initiatives have been promising. For example, Japan awarded the world's first voluntary blue carbon credit in December for a kelp-bed restoration project that prevents overgrazing by sea urchins, thus improving not only carbon sequestration but also biodiversity and ecosystem health.
China, meanwhile, began trading carbon credits in January 2021 on its first marine carbon sink trading platform.
Bringing green investment into blue capital will be essential to fulfill the potential of aquaculture and fisheries as economic infrastructure. Scientific research has generated a vast range of solutions that enhance aquatic environments and the often-irreplaceable contributions to human health, well-being and development that they provide.
These are especially important for small island nations such as Papua New Guinea and the Solomon Islands, which the U.N. Development Program has ranked among the lowest in human development globally.
At the same time, the scientific community researching sustainable fisheries and aquaculture needs to align the myriad existing innovations it is working on with current and future policy agendas.
For example, digital tools like WorldFish's FishNutrients, which catalogs the nutritional values of more than 5,000 species of fish, can help public health departments identify the most appropriate breeds and catch levels to address their nations' nutritional needs. With more than half of the world's hungry in Asia, such a resource can be instrumental in developing strategies to reduce malnutrition.
Similarly, researchers and scientists need to make regenerative approaches more politically palatable by demonstrating the potential for maximizing economic and political gains, especially for developing countries.
Food systems research to date has sought to understand how to maximize ecological or socioeconomic outcomes, while scientists have made policy recommendations based on these two key goals.
However, in practice, these net social welfare gains often fail to translate into net political gains as measured, for example, at the ballot box or against national strategies and priorities.
Therefore, solutions and models that require public investment, such as regenerative aquatic food production systems, must account for the need to deliver both economic and political gains to make the projects acceptable for policymakers who will be judged by their constituents.
Raising political awareness of the success of programs like the Partnership for Aquaculture Development in Timor-Leste, which increased productivity threefold by introducing genetically improved farmed tilapia, is critical for inspiring more supportive economic policies.
This kind of improved breed requires no other inputs or behavior change by small-scale fishers but can grow up to 85% faster and have a 36% lower break-even price, providing instant benefits for the fishers.
Policymakers can support the adoption of improved varieties and sustainable practices by deploying economic incentives, ranging from socially and environmentally responsible subsidies to payments and training.
A WorldFish program in cooperation with the Bangladesh Department of Fisheries has helped persuade small-scale fishers of the economic benefits of complying with seasonal bans on catching juvenile and egg-laying hilsa fish while providing them compensation packages including rice and support for engaging in alternative income-generating activities such as raising vegetables.
Despite the scale of the global challenges we face, it is scientifically possible to tackle them, but it will require multilateral, systemic change on all fronts: political, economic and scientific.
It is not too late to sustainably manage aquatic food systems, and even go beyond sustainability to unlock exponential returns that would help solve some of the world's most pressing problems.
###
This post originally appeared on Nikkei Asia and was written by Essam Yassin Mohammed.