4 minutes read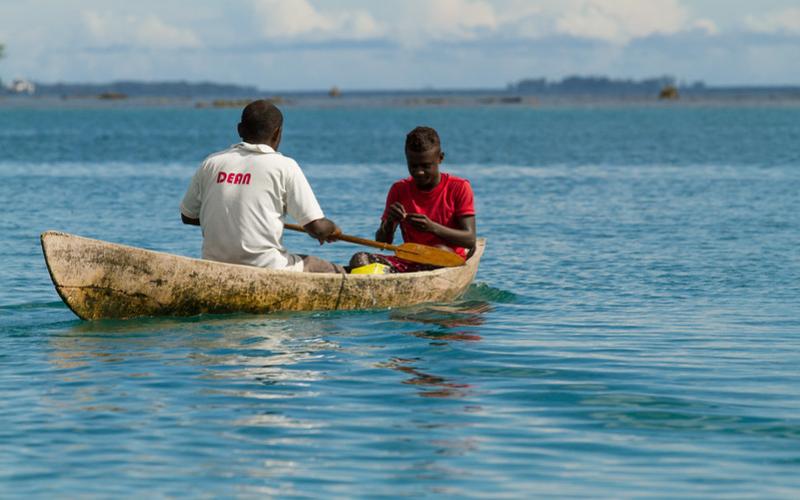 Highlights
The 2022 One Ocean Summit convened global policymakers to discuss translating commitments into tangible actions towards ocean preservation and sustainable resource use 
For its part, WorldFish attended a myriad of summit events to emphasize the need for a shared prosperity and to ensure equitable benefits from the blue economy  
Sustainable development of the aquatic food sector is integral to resolving inequalities in global food systems  
The One Ocean Summit was held from February 9th to 11th in Brest, France to mobilize the international community into taking action towards preserving and sustaining healthy ocean ecosystems.  
Kicking off the second year of the UN Decade of Ocean Science, the summit was chaired by French President Emmanuel Macron, who brought together a diverse group of Heads of State, leaders of multilateral institutions, business leaders and civil society policymakers to make ambitious commitments towards ocean preservation and sustainable resource extraction.  
As part of its commitments to unlock ocean solutions, WorldFish showcased its trailblazing research and innovation to foster the sustainable development of the aquatic food sector and ensure better outcomes for both people and planet.  
More than thirty events ranging from workshops to roundtables were held to engage the international maritime community, addressing a myriad of topics to consider all perspectives and propose solutions beyond existing status assessments. 
Of center stage were multilateral commitments to promote a shared prosperity through aquatic foods, ensuring aquatic resources are preserved and made available to the rural poor dependent on them for life, livelihoods and nutrition.  
"Healthy diets remain out of reach for about three billion people around the world. Our view of the world is determined by who we decide to hear. I want to remind you that we have very few voices of those three billion in this room. Our fight against hunger is now more difficult and more urgent, and oceans have to be part of the solution," said Manuel Barange, director of the Fisheries and Aquaculture Policy and Resources Division at the FAO.  
According to last year's Blue Food Assessment, aquatic foods on average have a lower impact than land-based agri-food systems and are a highly affordable source of key micronutrients for millions in low- and middle-income countries around the world.  
"In this context, we have a contrasted reality. We cannot meet our needs without using aquatic resources, yet we cannot consume our way out of resources. Sustainability is a key concept that's often overused, regularly misinterpreted and tragically misunderstood. But sustainability failures are governance failures, and it is the underlying causes that need addressing," continued Barange.  
Leveraging the ocean as a provider 
The ocean covers more than 70 percent of the surface of our planet, yet it too often remains on the sidelines of major international events, speakers concurred at the "Ocean as a Provider" event.  
More so, the voices of those who have the most to lose are often discounted or go unheard at international policy forums.  
"I have a question, who is the ocean providing for? The massive pillaging of oceans from the powerful fleets of the northern hemisphere is suffocating southern economies and destabilizing local environments. Furthermore, climate change is caused exclusively by activity in the northern hemisphere, but the people of Madagascar are the first to suffer from it. What will the ocean be able to provide us by 2030 is an important question, but I would like to reframe the question—who exactly is the ocean providing for?" asked Madagascar's Minister of Foreign Affairs Djacoba Tehindrazanarivelo.  
While aquatic foods have the potential to transform diets, create meaningful work and build climate resilience, these goals must be backed by research and development and global will to ensure more equitable outcomes, explained Shakuntala Thilsted, WorldFish's global lead for nutrition and public health and 2021 Nobel Food Prize Laureate.  
"We must address inequalities in our food systems that have been further exacerbated by the COVID-19 pandemic. We need to make sustainable healthy diets accessible to all, leaving no one behind. To do this, we must use diverse aquatic foods, not just fish but plants and microorganisms harvested from diverse waters, to improve social equity and livelihoods," said Thilsted.  
"By taking a nutrition-sensitive and people-centered approach, we can optimize the use of aquatic foods to nourish while building economic vibrancy and climate resilience in the communities most dependent on aquatic foods."