4 minutes read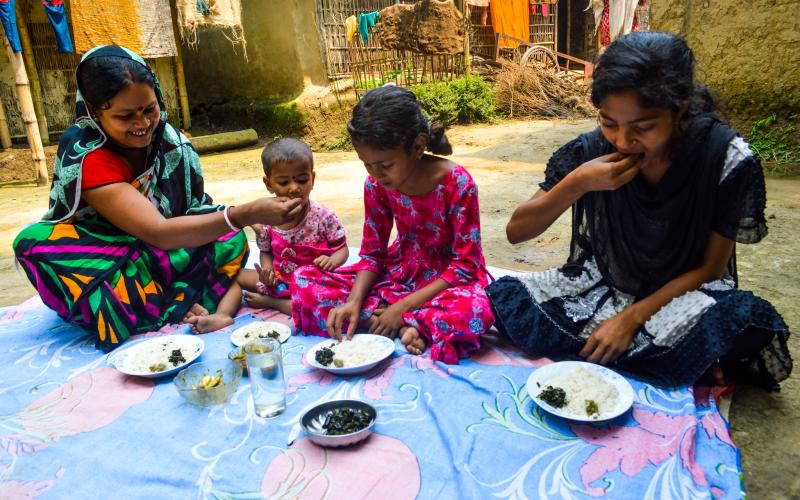 Highlights
Demand for aquatic foods is projected to double in the coming decades, with demand growing steadily in Asia and mounting throughout Africa 
Food production systems must be improved to increase domestic supplies of aquatic foods in low- and middle- income countries 
The world is likely to eat twice as much fish and other aquatic foods by 2050 compared to 2015 as demand surges throughout Asia and Africa, according to a new study.
Published as part of a series of five initial reports in the Blue Food Assessment (BFA), the paper projected global aquatic food consumption would increase from 80 million tonnes of live weight to almost 155 million tonnes within the next three decades.
The paper, Blue Food Demand Across Geographic and Temporal Scales, sought to quantify demand for aquatic foods across sub-national, national and global scales and cultural contexts. It analyzed the roles of economic, demographic, and geographic factors in shaping demand and used those metrics to project future demand.
China is expected to continue to be the world's largest fish consumer, with the majority of recent growth in aquatic food demand coming from Asia. However, the authors of the paper also observed the beginning of a dietary transition in sub-Saharan Africa, where demand for aquatic foods has outpaced domestic supplies.
"Our analysis shows how global demand for aquatic foods is set to grow sharply over coming the decades but, crucially, also reveals how this demand is shaped by factors including culture, geography, and food preferences, resulting in highly variegated and regionally specific patterns of demand growth," said Ben Belton, co-author and Global Lead for Social and Economic Inclusion at WorldFish.
As some countries are witnessing a growth in national incomes, demand has begun to shift towards less sustainable blue foods such as high trophic species like salmon due to changing preferences among consumers, yet consumption of freshwater fish and bivalves also remains strong.
The sustainability of blue food consumption will depend on which types of fish are eaten, and how they are produced, the paper notes. Future increases in demand are likely to be met mainly from aquaculture, which is predominantly situated in Asia but is also being established across Africa.
Increasing the supply and consumption of nutritious aquatic foods could also help to tackle diet-related noncommunicable diseases.
"The findings highlight the infinite potential of exploring the relationship between marginalized communities and the diversity of aquatic foods from inland, coastal and marine waters in a transition toward food systems that produce healthy sustainable diets for all," said Shakuntala Thilsted, co-author, winner of the 2021 World Food Prize and  Global Lead for Nutrition and Public Health at WorldFish. 
"Efforts should be taken to improve aquatic food production so that supply can match the clear demand we are seeing throughout the world for affordable, nutritious and sustainable blue foods," said Professor Rosamond Naylor, co-lead author and Founding Director at the Center on Food Security and the Environment at Stanford University.
To build better models projecting the shifts in demand for aquatic foods, the authors highlighted the need to harmonize and improve data collection on the amounts and types of fish consumed at sub-national to global scales.
"Our understanding of demand for food products is limited – consumption estimates are currently based on production and trade data, not dietary intake, and most blue food production and consumption is local," said co-lead author Avinash Kishore, Research Fellow at the International Food Policy Research Institute (IFPRI).
The research also highlights that most studies of aquatic food demand overlook aquatic plants, seaweed and other aquatic animals, failing to represent the true variety and diversity that is intrinsic to the sector.
Read the Blue Food Assessment paper to learn more about the growing demand for aquatic foods and the transformative actions needed to make their vital micronutrients accessible to the most marginalized and undernourished communities.
The Blue Food Assessment (BFA) is an international joint initiative bringing together over 100 scientists from more than 25 institutions. Led by the Stockholm Resilience Centre at Stockholm University, Stanford University, and EAT, the Blue Food Assessment supports decision-makers in evaluating trade-offs and implementing solutions to build healthy, equitable and sustainable food systems. 
WorldFish has been a key research contributor to BFA, with seven of its scientists among the authors of the papers released. WorldFish has guided the direction of the study through representation on the BFS Scientific Leadership Team by Eddie Allison, interim director of science and research, Shakuntala Thilsted, global lead for nutrition and public health, and Mike Phillips, director of aquaculture and fisheries science for CGIAR Research Program on Fish Agri-Food Systems (FISH).