3 minutes read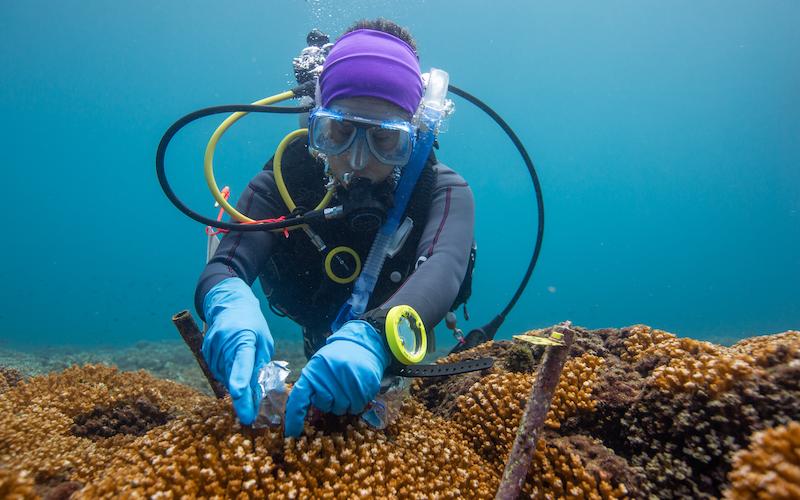 Highlights
A new paper emphasizes the importance of the 'tropical majority' in steering ocean governance and science. 
To achieve equitable and effective ocean conservation, the paper outlines four key actions to achieve equitable and effective ocean conservation and aquatic food system sustainability. 
CGIAR strives to engage the 'tropical majority' in agriculture as well, recognizing that challenges to its sustainability are predominantly faced in LMICs in the tropics; the equity principle is, therefore, applicable to both oceans and food systems overall.  
Ocean conservation is vital for sustaining aquatic food systems but multiple threats, including climate change and pollution, demand urgent global attention and collaborative efforts. A new paper published in the journal npj Ocean Sustainability titled "Engaging the Tropical Majority to Make Ocean Governance and Science More Equitable and Effective" emphasizes the significance of involving people from tropical regions, especially those in low to middle-income countries who rely on the ocean for their livelihoods, in steering ocean governance for thriving ocean societies and ecosystems.  
"Most vulnerability analyses indicate that tropical coastal zones are especially at risk from rising sea levels, increased storminess and marine heatwaves' impacts on ecosystems like coral reefs, and most of the world's marine fisherfolk are in the tropics, so it makes sense that ocean-dependent people from the tropics should play a prominent role in determining the future of the places where they live and work," said co-author Eddie Allison, acting director of Sustainable Aquatic Food Systems research at WorldFish. 
Funded by the Smithsonian Tropical Research Institute (STRI), this research highlights the need to address the existing inequities in ocean conservation and emphasizes the importance of involving those most affected by ocean-related challenges. Currently, ocean governance and science suffer from a disparity where decision-making is dominated by high-income countries in temperate regions, sidelining the perspectives of tropical regions rich in marine biodiversity. 
"The paper really highlights that the problem isn't just with the changes to natural ecosystems, fish and mangroves. The problem is the disproportionate impact that those changes have on certain groups of people, particularly around the global tropics. And we're not going to see changes in nature until we see systemic changes in how people in these regions can participate, engage and feel connected to the issues and feel responsible for these changes," said Ana Spalding, STRI scientist and lead author of the article. 
Leveraging the power of collaboration and shared experiences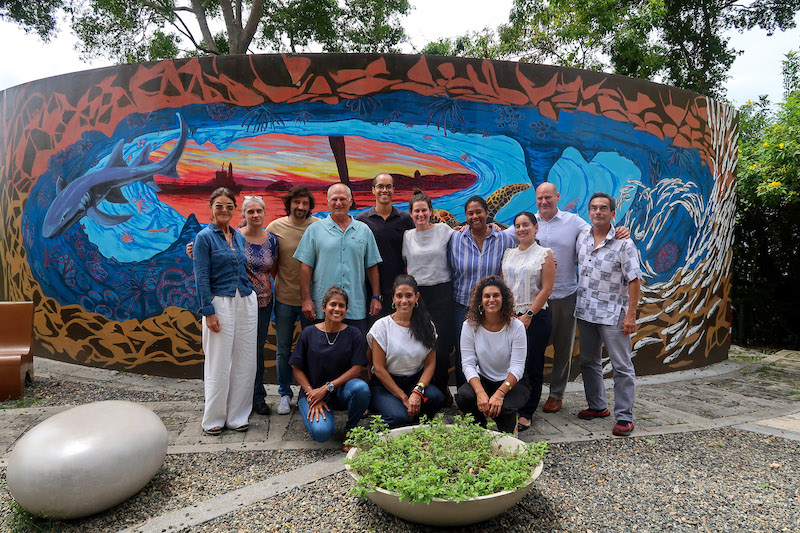 To achieve tangible solutions for ocean sustainability, the paper outlines four key actions that need to be prioritized: equity in ocean science and governance, reconnecting people and the ocean, redefining ocean literacy, and decolonizing ocean science. 
The paper's co-authors, hailing from various tropical regions and backgrounds, highlight the power of collaboration and the value of shared experiences. Despite differences in time zones and cultures, they discovered remarkable similarities in their challenges and aspirations. This collective understanding allowed for the co-creation of solutions tailored to the specific needs of the tropical majority. 
"The CGIAR aims to inform the transformation of global food systems, to be more sustainable, healthier and more equitable.  Co-producing knowledge and sharing financial and other resources more equitably with emergent economies in the tropics are key to that transformation and are equally relevant on land and at sea," emphasized Deepa Joshi, the gender and inclusion lead at CGIAR's International Water Management Institute, commending the article. 
Access the full paper here: "Engaging the Tropical Majority to Make Ocean Governance and Science More Equitable and Effective"