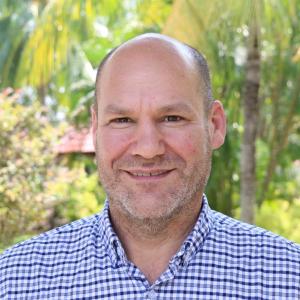 Position
Acting Director Sustainable Aquatic Foods Systems
Prof. Eddie H. Allison is an interdisciplinary scholar with over 30 years of academic and policy experience, who works closely with researchers across social and natural sciences and the humanities, as well as a steward of natural resources in communities, civil society organizations, development actors, governments and the private sector.
Allison's influential livelihoods and food systems work spans the globe thanks to his research, teaching, and policy experience in fisheries and aquaculture with links to sustainable development in sub-Saharan Africa, Asia, Oceania, Latin America, North America, and Europe.
A native of Italy and the UK and in 2020 was listed by Clarivate/Web of Science in the top 0.1 percent most cited of the world's researchers in the cross-disciplinary category. 
Allison currently advises the High-Level Panel for a Sustainable Ocean Economy, a global initiative headed by 14 world leaders on a mission to transform the way in which we can protect and use the ocean. 
He is also a science advisor to the non-profit Oceana and has honorary and visiting professorships at Lancaster University's Environment Center, UK, and the University of Washington's School of Marine and Environmental Affairs, Seattle, USA.