4 minutes read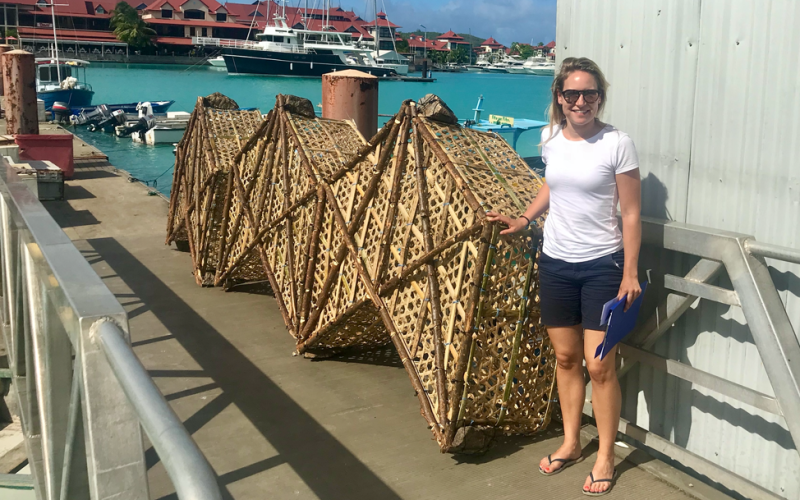 Highlights
WorldFish's young female researcher Marleen Schutter shares her views on human-environment relationships and their roles in shaping an equitable and just blue economy.

Schutter also discusses the importance of inclusivity in science and innovation and how it contributes to improved outcomes for not only small-scale actors but also the researchers working in aquatic food systems.
WorldFish is a global leader in aquatic food systems research and innovation, and science and partnerships are the foundation of our work. Our team delivers robust evidence to policymakers and technological innovations to producers, supply chain actors and consumers to transform food systems. In this series, we profile our accomplished scientists in the spotlight. 
Marleen Schutter is a postdoctoral researcher within the Nippon Foundation Ocean Nexus Center at the University of Washington EarthLab and is currently based in WorldFish. Her research focuses on relationships between people and the sea. In particular, she studies the values, world views and images of different communities in the world and their contributions to addressing equity and justice issues in ocean governance, the blue economy and beyond.
What research are you currently working on at WorldFish?
My key research focus is to understand how policies and investments in the blue economy involve and/or have an impact on aquatic food systems and the actors within these systems. I do so by firstly 'following the money' to understand how blue economy finance is distributed and who the main actors and sectors are, and secondly, by conducting case studies of national planning processes to examine how the blue economy can become more equitable and inclusive.
In your opinion, why are human values integral to the health of aquatic food systems?
The values that humans hold for their relationships with ecosystems inform and are informed by their social practices. They are vital to consider when devising policy and management because decisions can influence the way that people interact with their natural environments, and thereby the values that underpin these interactions.
What are 'neoliberal approaches' and how do they contribute to the emerging blue economy?
Neoliberal approaches to environmental governance are characterized by a focus on (free) markets as the preferred solution to environmental problems, relying on market-based approaches for environmental protection. The emerging blue economy can be said to embody that line of thinking by promoting the idea of 'triple wins', whereby the economy, environment and society can all benefit at the same time. 
What local innovation has the most significant potential to sustainably manage ecosystem services from the ocean?
Increasingly, policymakers and practitioners recognize the need for equity and justice in environmental governance, both from a normative point of view (it is the right thing to do) and also from a practical point of view (it will improve outcomes). One example is recognition and procedural justice, which refers to the inclusion of stakeholders in the decision-making process. People that work in and with their natural environments have a lot of knowledge and have often acted as stewards for these environments. Including resource users in governing and managing ecosystems can contribute to more socially equitable and environmentally sustainable outcomes.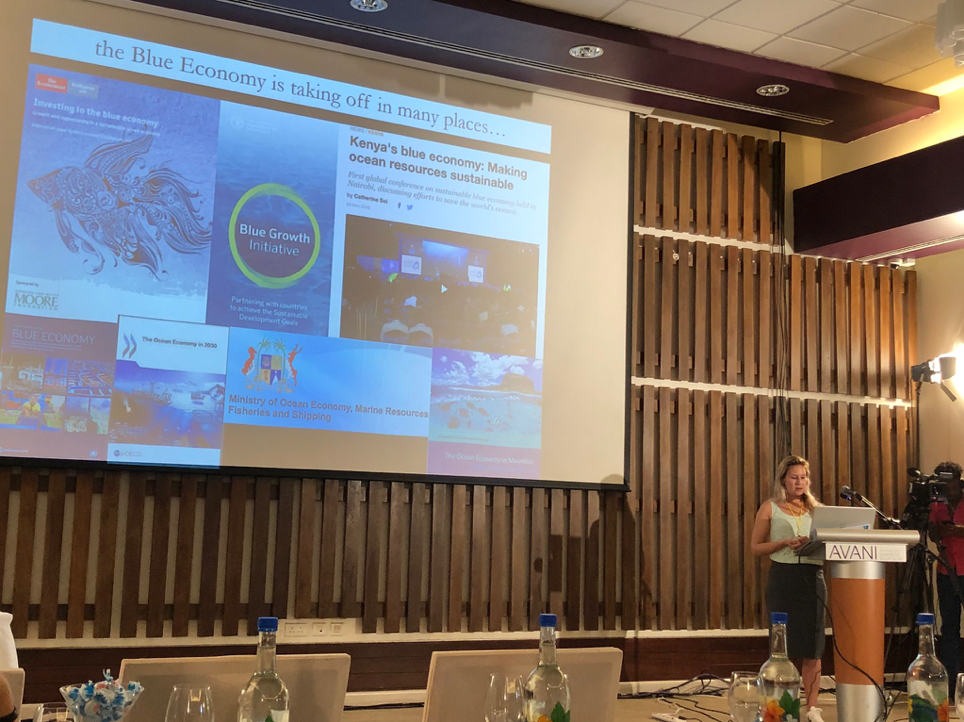 From your work experience, what are the roles of institutions in leading a path towards inclusive and equitable ocean governance?
Although decision-making processes can often include consultation processes, more should be done to turn consultation into participation when it comes to decision-making. Governing the ocean should not be left to policymakers in offices, but should include those who are affected by the policy. If a more inclusive and equitable approach to ocean governance is the goal, then deliberation on values and goals should be an important part of how institutions operate.
As a young woman in science, why are gender-equal values vital for the achievement of internationally agreed development goals, such as the 2030 Agenda for Sustainable Development?
Gender equality is not only an essential human right, it has also been shown to be critical for achieving the aims of many development goals, including the Sustainable Development Goals mentioned. Gender equality can not only improve individual women and girls' lives, it contributes to a whole range of things from economic development to education and improved environmental outcomes. But most importantly, it is often women and girls who suffer most from poverty, food and nutrition insecurity and as researchers, we can try to contribute to combatting these issues.
How can we ensure women and girls continue to be inspired, encouraged and included in research and innovation?
One key aspect of inclusion, encouragement and inspiration is working to increase diversity within the workplace. A more diverse team means having role models for a diversity of people and can work to make sure that research and innovation are safe spaces for women and girls to fully develop their ambition and skills.
How do you hope your research will contribute to a transformative change in our global food systems?
Gaining a better understanding of how money flows within the blue economy, and studying how decisions are made within national blue economy planning processes, can contribute to a better understanding of how these aspects can become more equitable and inclusive. This includes finding ways to allow space for a nutrition-sensitive approach to blue economy-inspired policy and decision making. Making or expanding the space for aquatic food systems is an important starting point for a more equitable and just blue economy.