4 minutes read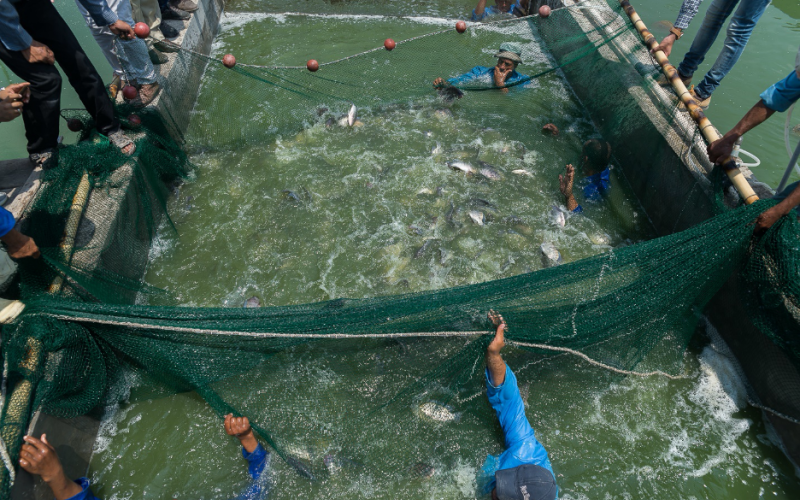 Highlights
In partnership with WorldFish, a unique virtual learning space was developed to help both experienced fish farmers and new entrants learn and convey practical knowledge on aquaculture systems 
The United States Soy Export Council (USSEC) has adopted a resilient strategy by hosting virtual meetings with key customers around the world to overcome bans on physical meetings during the COVID-19 pandemic
WorldFish's Fish for Africa Innovation Hub (FAIH) in Abbassa, Egypt has been mobilizing regional and global businesses, research institutions and governments into an innovative public-private partnership to support the country's booming aquaculture industry.
To meet the growing demand for aquaculture inputs amongst Egyptian fish farmers, FAIH has partnered with the United States Soy Export Council (USSEC) to source sustainable fish feed ingredients, with the partnership developing into a monthly co-led virtual training series. 
After expressing a desire to expand to new markets in the Middle East and North Africa, USSEC has been working on delivering information about the quality of U.S. soybeans to Egyptian fish farmer producers.
During COVID-19, the interlinkages between USSEC's vision and WorldFish's strategy for building the capacity of smallholder producers witnessed substantial growth and development. After some extensive discussions on building a bilateral resilient strategy, partners agreed on hosting virtual meetings with key customers around the world monthly as part of a training program hosted by FAIH, USSEC and the United Soybean Board.
"WorldFish's scientists and academicians are conducting this series of virtual sessions to share their various knowledge on fish feeding strategies, current industry status and future perspectives in Egypt's growing fish farming sector," said Ahmed Nasr-Allah, country director of WorldFish in Egypt.
The hands-on learning activity is the core part of a training methodology aimed at providing opportunities for new participants to access information, while developing a unique virtual learning space for experienced fish farmers to convey their practical knowledge.
During the sessions, WorldFish's aquaculture scientists provide key solutions for increasing the sustainability, productivity and efficiency of aquaculture systems, as well as offering successful fish farming tips for small-scale farmers.
"As a result of the successful ongoing collaboration, the training program has implemented 26 training sessions with over 1889 participants from the Middle East and North Africa region having participated in the virtual training series and received certifications of attendance," said Doaa Fawzi, human resources and training manager at WorldFish in Egypt.
Harvesting seeds of a long-time cooperation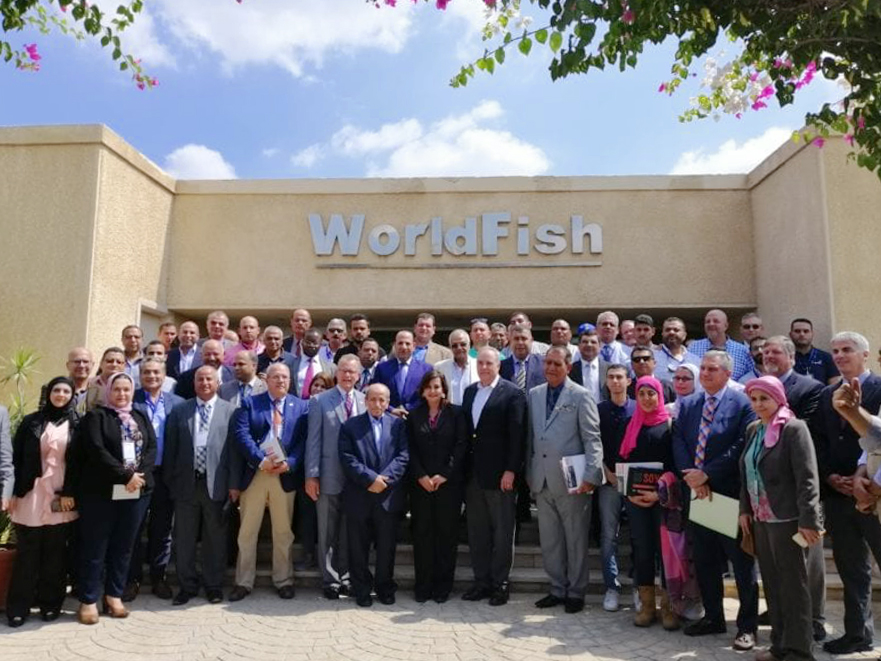 The monthly virtual training series resulted from long-time cooperation between USSEC and WorldFish in Egypt—the bilateral interlinkages also witnessed a great evolution while celebrating the establishment of Egypt's Soy Excellence Center.
"The celebration was a virtuous circle to celebrate the launch of Egypt's Soy Excellence Center at the WorldFish facilities in Abbassa. Thirty representatives of the aquaculture industry from Egypt, Iraq, Saudi Arabia, Morocco and Algeria joined the first training program following the launch of the center," said Nasr-Allah.
During the first virtual training seminar, participants listened to presentations on water quality management for aquaculture production.
"Trainees composed a wide demographic mix, women, men, young, old, experienced fish farmers and new entrants. There was a general familiarity with water, but each person seemed to have a different view of water quality management stemming from their various exposure levels," said Phillip Skip Kemp, president of Kemp Fisheries LLC.
These training sessions are helping Egyptian aquaculture producers move into sustainable farming solutions and to sustainably increase fish production and farmers' profits, economic returns and benefits.
Furthermore, as demand for U.S. soy continues to grow in Egypt with big expectations, USSEC will continue engaging key customers and producers along the soy supply chain, including aquatic food producers, feed millers, nutritionists and key government officials, through virtual monthly events targeting the aquaculture industry.
The updates on the monthly virtual training are posted regularly on WorldFish's website, including date, time, agenda, speakers and sessions. Those who are interested in joining the training can register in advance through the registration link, and they receive certificates of attendance after the training. To ensure the spread of knowledge over a wide range, recordings of the sessions, as well as PowerPoint presentations, are provided post-training.