4 minutes read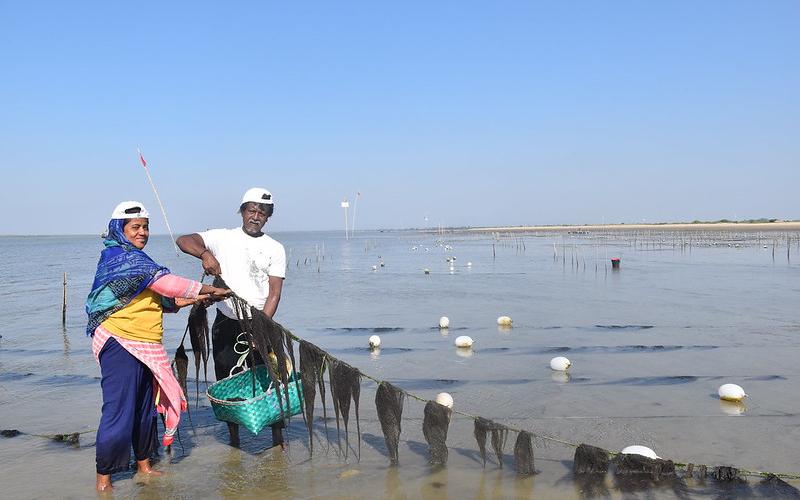 Highlights
WorldFish attended the Asian Development Bank's flagship Healthy Oceans Tech and Finance Forum to speak on the potential for sustainable aquatic foods to nourish the world 

Millions of people in low- and middle-income countries depend on healthy oceans for life and livelihoods, and all commitments and agreements on the blue economy must be people-centric
At last month's Healthy Oceans Tech and Finance Forum hosted by the Asian Development Bank, WorldFish joined a diverse line-up of ocean activists and researchers to explore ways to preserve and harness marine resources to sustainably nourish the world.  
The three-day forum revolved around four thematic tracks: plastic-free oceans, coastal resilience, ocean finance and aquatic foods, all of which focused on the millions of people in poverty who depend on healthy oceans for life and livelihoods.  
The forum ultimately aimed to promote and share innovative technologies, case studies and practical solutions to protect and enhance the resilience of ocean ecosystems and coastal communities in the Asia-Pacific region. 
In acknowledgment of the oceans' social, environmental and economic contributions, diverse panelists convened to discuss ways to support ocean resilience and foster sustainable blue economies while tackling large-scale malnutrition and poverty.  
WorldFish, for its part, worked to spotlight the role of aquatic foods in sustaining people and planet and building resilient food systems with more equitable outcomes.  
Shakuntala Thilsted, WorldFish's global lead for nutrition and public health and the 2021 World Food Prize Nobel Laureate, delivered the keynote speech in the forum's opening, speaking on the importance of developing holistic approaches to aquatic food systems and improving nutritional outcomes for the poor and vulnerable.  
"Aquatic food system is a relatively new term, which focuses on all the diverse animals, plants and microorganisms from coastal and inland waters and builds on a holistic food, land and water systems framework. Using this framing and a people-centered approach, it is easy to understand the multiple vital roles sustainable aquatic food systems have in the Asia-Pacific region for food and nutrition security, human health and well-being, and livelihoods and income." 
Aligned with its commitment to building equitable aquatic food systems, WorldFish also hosted a spotlight session to introduce its new CGIAR-wide research program Resilient Aquatic Food Systems for Healthy People and Planet, which includes a focus on identifying investment pathways for sustainably increasing the contributions that aquatic foods can make towards UN Sustainable Development Goals in six Asian-Pacific nations.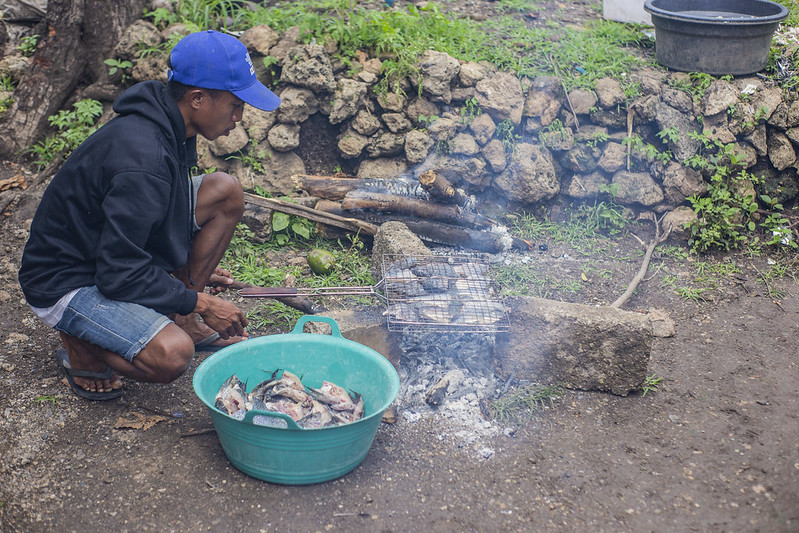 Learning from the Blue Foods Assessment 
Last year's Blue Foods Assessment (BFA), an international joint venture that brought together over 100 scientists from more than 25 institutions to better understand the role of aquatic foods in global food systems, took center stage at the Asian Development Bank forum. 
The BFA ultimately concluded that demand for aquatic foods is expected to double by 2050, climate change gravely threatens aquatic food systems, aquatic foods produce lower greenhouse gas emissions than terrestrial food systems on average, aquatic foods are nutritionally diverse and integral to tackling diet-related non-communicable diseases and small-scale aquatic food actors are essential to food security in low- and middle-income countries.   
These talking points were cited again and again at sessions throughout the forum, with particular emphasis on building resilient and equitable food systems through the use of the blue economy, which is dedicated to sustainable use of ocean resources for economic growth and livelihoods while preserving the health of ocean ecosystems.  
Panelists ultimately resolved that greater attention is needed to make aquatic food systems more inclusive and equitable, which starts with building better gender equality and support for small-scale artisanal fishers, who are struggling to compete with industrial operations in the Asia-Pacific.  
The majority of small-scale catch and aquaculture production is also often informal and goes unrecorded in official statistics, leaving small-scale fish workers' contributions to food and nutrition security around the world largely discounted and external support minimalized.  
"Though data is lacking, we believe that at least 75 percent of global aquaculture production comes from small-scale operations. Smallholders are an important segment of both artisanal fisheries and aquaculture that we must remember, and they must be empowered to become more resilient and productive through access to finance and practical solutions between the private and public sector," said WorldFish's Rohana Subasinghe, speaking at a forum event on creating opportunities for small-scale actors in aquatic foods.