5 minutes read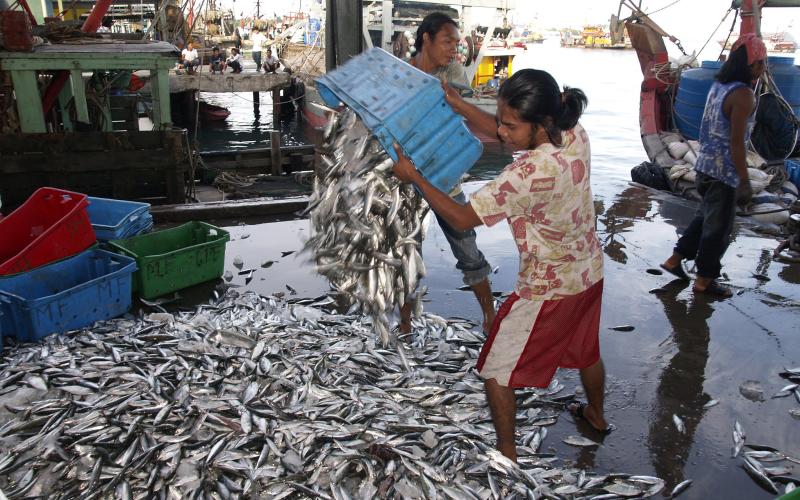 Highlights
The conference will be held in Asia for the first time since Nha Trang, Vietnam in 2008. 
VIGO, July 21, 2022 – WorldFish was announced today as the host of the 2024 International Institute of Fisheries Economics and Trade (IIFET) conference. The 21st edition of the biennial conference will be held in Penang, a state located in the northern region of Peninsular Malaysia, where WorldFish is based since relocating its headquarters in 2000. The 2024 conference will be held in Asia for the first time since Nha Trang, Vietnam in 2008. 
Commenting on WorldFish as the host for the conference in 2024, IIFET President-Elect Dr. Olivier Thébaud said: 
"We are very grateful to WorldFish and the organizers in Malaysia for offering to host our next conference of IIFET in Penang. This will be a great opportunity to strengthen our capacity to address the global challenges we face in managing the world's aquatic food sectors for sustainability." 
IIFET conferences offer participants unrivaled opportunities to network with the top fisheries economists in both formal and informal settings. These conferences are attended by fisheries social scientists, managers and industry representatives from every fishing region around the globe. 
Looking forward to the conference in 2024, IIFET President Dr. Martin D. Smith said: 
"We are excited to partner with WorldFish for IIFET 2024. The meeting will help to channel the intellectual insights and energy of fisheries economists into pressing global needs to enhance food and nutritional security from aquatic foods, build new international collaborations and support continued innovation in the economics of aquatic food systems and the trade of aquatic foods." 
WorldFish's winning bid includes four novel thematic sessions to give the 2024 conference a unique identity in addition to the themes that are common in past IIFET conferences. The novel themes are 1) The economics of food and nutrition, 2) Ocean equity – Distributional justice, 3) Optimizing aquatic food systems for resilience and 4) Fisheries, aquaculture and trade futures. 
Elaborating on WorldFish's winning bid, WorldFish Acting Director of Sustainable Aquatic Food Systems Prof. Edward Allison said:  
"Just six years before humanity is due to meet a set of ambitious UN Sustainable Development Goals (SDGs), we want to focus the attention of IIFET's membership on the growth-inequality-resilience nexus that intersects with fisheries and aquaculture economics and trade. To progress towards fisheries and aquaculture sustainability as a contribution to the SDGs, particularly Goal 14: Life Under Water, we suggest the theme Aquatic Food Systems in the Blue Economy." 
The policy forum for the conference in Penang will focus on the emerging concept of nutrition-sensitive fisheries and aquaculture and will be headlined by the originator of the concept, WorldFish's Global Lead for Nutrition and Public Health Dr. Shakuntala Haraksingh Thilsted, who is also the 2021 World Food Prize Laureate. 
Thilsted was the first to examine the nutritional composition of indigenous small fish species commonly found and consumed in Bangladesh and Cambodia. Her research showed that the high concentrations of numerous essential micronutrients and fatty acids in these readily accessible and relatively inexpensive foods provided game-changing benefits for mothers' nutrition and health as well as for children's cognitive development in the first 1,000 days of life. 
From this breakthrough, she went on to develop nutrition-sensitive approaches and innovations to food production, distribution and consumption that have improved the diets, nutrition and livelihoods of millions of vulnerable women, men and children living in low- and middle-income countries across Asia, Africa and the Pacific. 
On the significance of the announcement, WorldFish Interim Director General and CGIAR Acting Senior Director of Aquatic Food Systems Dr. Essam Yassin Mohammed said: 
"We look forward to hosting a memorable IIFET conference in 2024. This announcement exemplifies WorldFish's ability to bring people together and promote the exchange of ideas, particularly in relation to aquatic food systems, on a global stage. We appreciate the IIFET Secretariat's confidence and support in us." 
The announcement was made at the closing session of the 2022 IIFET conference held in Vigo, Spain. 
### 
NOTES TO EDITOR  
Visit the WorldFish website for more information: https://www.worldfishcenter.org/ 
Photography:  
https://www.flickr.com/photos/theworldfishcenter/  
Press contact: 
For more information or to request an interview:  
Sean Lee Kuan Shern 
WorldFish Science Communications Specialist 
Email: K.Lee@cgiar.org 
About WorldFish  
WorldFish is an international, nonprofit research and innovation institution that creates, advances, and translates aquatic food systems science into scalable solutions. We vision an inclusive world of healthy, well-nourished people and a sustainable blue planet, now and in the future. Our mission is to end hunger and advance progress on the 2030 Sustainable Development Goals through science and innovation to transform food, land, and water systems with aquatic foods for healthier people and the planet. 
For over 45 years, WorldFish's data, evidence, and insights have shaped practices, policies, and investments to end hunger and advance sustainable development in low- and middle-income countries.  We have a global presence across 20 countries in Asia, Africa, and the Pacific, with 460 staff of 30 nationalities deployed where the most significant sustainable development challenges can be addressed through holistic aquatic food systems solutions. Embedded in local, national, and international partnerships, our work sets agendas, builds capacities, and supports decision-making for climate action, food and nutrition security, sustainable fisheries and aquaculture, blue economy, One Health, and AgriTech, integrating gender, youth, and social inclusion. 
A core element of the 2030 WorldFish Research and Innovation Strategy: Aquatic Foods for Healthy People and Planet is focused on building the resilience of aquatic food systems to shocks, which is critical to COVID-19 response and recovery. 
WorldFish is part of CGIAR, the world's largest agricultural research and innovation network. 
For more information, please visit https://www.worldfishcenter.org. 
About CGIAR  
CGIAR is the world's largest global agricultural innovation network. We provide evidence to policy makers, innovation to partners, and new tools to harness the economic, environmental and nutritional power of agriculture. 
CGIAR has a wealth of experience and knowledge spanning 50 years that builds on a track-record of innovation and world-class research. Thanks to our funders, CGIAR research has transformed the lives of hundreds of millions of people through tangible research outcomes. 
The 15 CGIAR Research Centers are independent, non-profit research organizations, conducting innovative research. Home to more than 8,000 scientists, researchers, technicians, and staff, CGIAR research works to create a better future for the world's poor. Each Center has its own charter, board of trustees, director general, and staff. CGIAR Research Centers are responsible for hands-on research programs and operations guided by policies and research directions set by the System Management Board. 
For more information, please visit https://www.cgiar.org.